North America
Centurion Cargo
Centurion Cargo is a privately owned company founded in 2001.Based at Miami International Airport it currently operates an impressive 550,000 square foot warehouse (51,097 square meters); divided into two different sections; a 159,000 square foot (14,772 square meters) Cooler and 391,000 square foot (36,325 square meters) Dry Cargo Area, the Centurion Cargo Center is by far the largest privately owned all cargo airline facility in North America, and operates a fleet of ten MD-11F. Centurion is one of the leading cargo airlines operating to and from Latin America and No. 1 in the handling of live animals and perishable goods, and has recently expanded its network to 4 weekly flights from Amsterdam/The Netherlands. We also offer worldwide charter, handling and security services among others.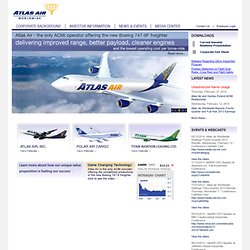 02/12/2014 -Atlas Air Worldwide Holdings Fourth-Quarter 2013 Results, Wednesday, February 12 - Conference Call/Web Cast http://www.media-server.com/m/p/kkdeegogView the slides 11/12/2013 -AAWW CEO Speaks at Stephens Inc.
Atlas Air Worldwide Holdings
Canada's airline | charters | ground handling | training | investors | consultancy | aircraft
Go Mokulele - Hawaiian InterIsland Airline Flights – Mesa Discount Airfare: go Mokulele www.iflyGo.com: Book Flights Today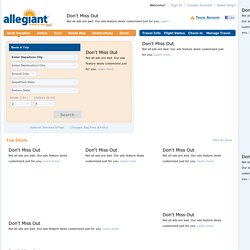 Don't Miss Out Not all ads are bad. Our ads feature deals customized just for you. Learn more.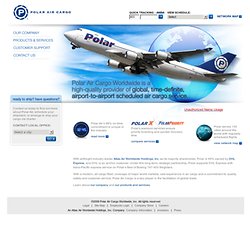 Unauthorized Name Usage Polar Air's 98% on-time commitment is unique in the industry Polar's premium services ensure priority boarding and quicker recovery time Polar serves 130 cities around the world with regularly scheduled flights
Polar Air Cargo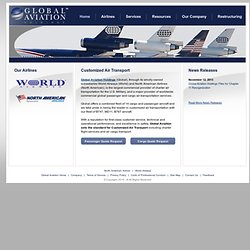 (Global), through its wholly-owned subsidiaries World Airways (World) and North American Airlines (North American), is the largest commercial provider of charter air transportation for the U.S. Military, and a major provider of worldwide commercial global passenger and cargo air transportation services. Global offers a combined fleet of 14 cargo and passenger aircraft and we take pride in being the leader in customized air transportation with our fleet of B747, MD11, B767 aircraft. With a reputation for first-class customer service, technical and operational performance, and excellence in safety, Global Aviation sets the standard for Customized Air Transport including charter flight services and air cargo transport.
Global Aviation Holdings - Worldwide Passenger & Cargo Charter Services
Pacific Wings : 888-575-4546 : Go Green!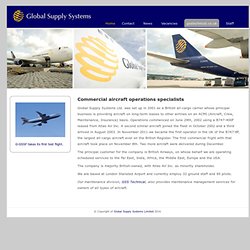 Global Supply Systems Ltd. was set up in 2001 as a British all-cargo carrier whose principal business is providing aircraft on long-term leases to other airlines on an ACMI (Aircraft, Crew, Maintenance, Insurance) basis. Operations commenced on June 29th, 2002 using a B747-400F leased from Atlas Air Inc. A second similar aircraft joined the fleet in October 2002 and a third arrived in August 2003.
. . .Global Supply Systems. . . Apache
Charter Flights to Most U.S. & International Destinations - NAA Charters
GeorgiaSkies : 877-849-4997 : Atlanta, Quickly!
Home
Groups & Conventions If you are planning to travel with 10 or more people, request our group service and enjoy great benefits. More Information Services & Excess Baggage To avoid delays and enjoy your flight, please review Aeromexico's baggage policy, charges and services fees. More information
Flights to Mexico, Business & Vacation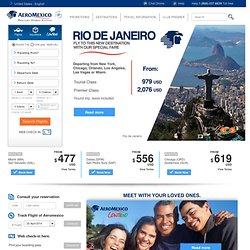 Global Aviation Holdings - Worldwide Passenger & Cargo Charter Services
go Mokulele Airlines, Hawaii Interisland Airline Flights :: Book Flights Today
ABX Air charter and full service provider
Era Alaska
World Airways - Worldwide Passenger & International Cargo Charters
Multi Destinations Multi-city searches are needed if you want to determine your own travel schedule with multiple destinations. You can book multi-city flights by purchasing multiple one-way tickets or by calling 1-800-432-1359, 24 hours a day, seven days a week. Passengers(adults &children) This includes all passengers who want to occupy a seat, with the exception of unaccompanied minors. Lap Infants(under 2)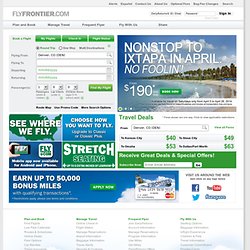 Air Transport International LLC
Under Construction
Arrow Cargo
We're sorry, Unaccompanied Minor Service is not permitted to/from international destinations or on connecting flights. Unaccompanied Minors are children ages 5 through 14 who are not accompanied by an adult (at least 15 years or older). Please review our Travel Policies on Unaccompanied Minor acceptance. Please specify the number of passengers and resubmit. The number of infants exceeds the number of adults. There must be at least one adult customer for each infant passenger.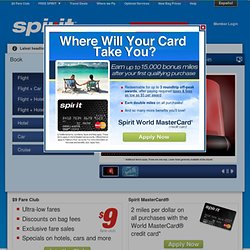 US Airways | Airline tickets, vacations & business flights
Copa Airlines-Vuelos directos a Sudamérica, Centro América y el Caribe
US Airways | Airline tickets, vacations & business flights
You have been redirected to the Canadian Edition of aircanada.com, as no local website edition is available for your selected country of residence. If you choose to complete a booking: Your ticket will be issued and billed in Canadian dollars (CAD) A currency calculator is available on the "Review Flight Details" page, to give you approximate currency conversions into the currency of your choice. A foreign merchant transaction fee may be charged by your credit card issuing bank at time of billing The contract will be formed in Calgary, Canada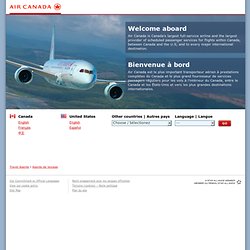 Copa Airlines-Vuelos directos a Sudamérica, Centro América y el Caribe
Varig Log
Global Air Cargo Carrier, ACMI Charters - Southern Air
aceaviation
Comair.com
Mesa Air Low Cost Airline - Go Hawaii Airline Flights
Founded in 1982 on a windy mesa in Farmington, New Mexico by Larry Risley and his wife Janie, Phoenix-based Mesa Airlines is now the fastest growing regional airline in the country. About Mesa Airlines A multiple-time recipient of Air Transport World's Regional Airline of the Year and Ranked No. 1 Regional Airline three consecutive years by the DOT Air Travel Consumer Report, Mesa Airlines operates as United Express and US Airways Express under recently-announced agreements with United Airlines and US Airways/American that are among the longest term in the regional industry extending to 2019 (United) and 2021 (AMR). Mesa currently operates 69 aircraft with more than 400 daily system departures to 85 cities, 36 states, the District of Columbia, Canada and Mexico. The Company has approximately 2,200 employees and plans to hire an additional 1,000 in the next two years.
Era Alaska
Mesa Air Low Cost Airline - Go Hawaii Airline Flights