Magasins [Galile]
Walmart Canada - Save Money Live Better.
Zellers.com
With Zellers stores closing in early 2013, our Return Policy has been revised. In particular, please note that no returns will be accepted at any Zellers location past January 6th 2013. For complete details please see in store or click here. We're cutting prices on hundreds of items, including clothing, housewares and more!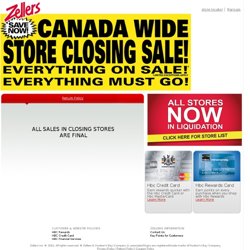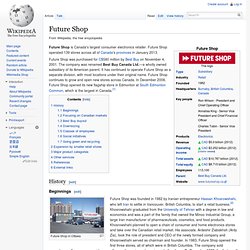 Future Shop
Future Shop is Canada's largest consumer electronics retailer. Future Shop operated 139 stores across all of Canada's provinces in January 2013. Future Shop was purchased for C$580 million by Best Buy on November 4, 2001. The company was renamed Best Buy Canada Ltd.—a wholly owned subsidiary of its American parent.
Quincaillerie et matériaux
Après une longue et glorieuse carrière de 12 ans dans les ligues majeures de la technologie, Windows XP accrochera officiellement ses crampons mardi prochain le 8 avril. Plus précisément: Microsoft publiera (vraisemblablement) une dernière mise à jour de sécurité en début de semaine mais mettra ensuite fin au soutien technique de son vénérable système d'exploitation d'avant-avant-dernière génération. Si votre ordinateur ou celui d'un proche fait partie des 29% du parc informatique mondial qui roule toujours sous Windows XP en ce moment, rassurez-vous: votre vaillante machine n'arrêtera pas de fonctionner du jour au lendemain. Cependant, elle ne sera plus aussi bien protégée contre les attaques des pirates, et plus le temps passera, plus elle sera vulnérable.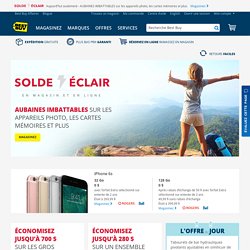 Rockland
Electronic Components from the Best - Future Electronics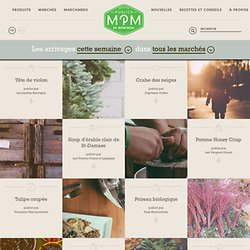 Les marchés publics de Montréal
À propos de ce marché Les années 90 marquent une période difficile, avec l'émergence des grandes épiceries et un contexte de désindustrialisation de la ville. Néanmoins, le marché de Lachine a su rebondir puisqu'aujourd'hui, il est en plein essor.
We're only a quarter of the way through the year and already the video game industry has been unloading with superb AAA titles month after month. Thus far, 2014 has given us so many games worth playing it's not a matter of are there great games to play, but rather which of the great games are the best of the best? After pouring hundreds of hours into the finest video games so far this year, I've attempted to answer this question by coming up with a list, ranked in order, of my Top 12 favourites. It was a challenging undertaking - let's see if you agree!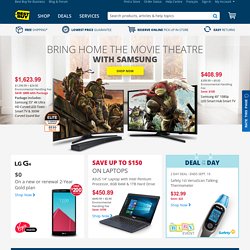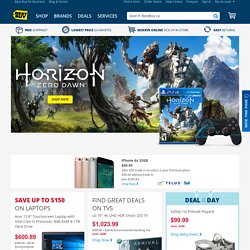 When I was a child, I wanted to be a dentist despite the fact that I hated going to one. A friend of mine wanted to be a fire truck. Not a fire fighter. The truck.
Le Faubourg