Magasins [Galile]
Walmart Canada - Save Money Live Better.
Zellers.com
With Zellers stores closing in early 2013, our Return Policy has been revised. In particular, please note that no returns will be accepted at any Zellers location past January 6th 2013. For complete details please see in store or click here. We're cutting prices on hundreds of items, including clothing, housewares and more!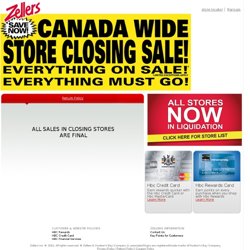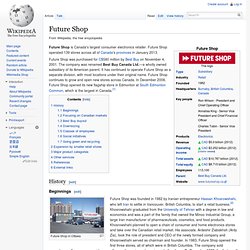 Future Shop
Future Shop is Canada's largest consumer electronics retailer. Future Shop operated 139 stores across all of Canada's provinces in January 2013. Future Shop was purchased for C$580 million by Best Buy on November 4, 2001. The company was renamed Best Buy Canada Ltd.—a wholly owned subsidiary of its American parent.
Quincaillerie et matériaux
Cette semaine, Belkin a fait plusieurs annonces dans le cadre du Consumer Electronics Show (CES). Parmi celles-ci, le retour d'une icône de réseau, le fameux routeur WRT1900AC « ouvert » (qui vient remplacer le vieillissant WRT54G), ainsi qu'une multitude de produits de domotique pour élargir la gamme WeMo, dont je vous ai déjà parlé. Et si « WRT54G », « domotique » ou « WeMo » ne vous disent rien, je vous conseille de lire ce qui suit, car vous allez en entendre parler un peu partout au cours des prochains mois, voire des prochaines années.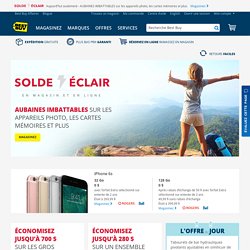 Rockland
Electronic Components from the Best - Future Electronics
Les marchés publics de Montréal
We're only a quarter of the way through the year and already the video game industry has been unloading with superb AAA titles month after month. Thus far, 2014 has given us so many games worth playing it's not a matter of are there great games to play, but rather which of the great games are the best of the best? After pouring hundreds of hours into the finest video games so far this year, I've attempted to answer this question by coming up with a list, ranked in order, of my Top 12 favourites. It was a challenging undertaking - let's see if you agree!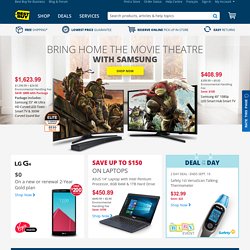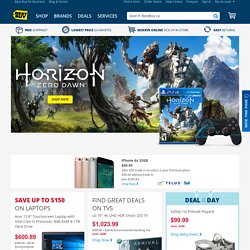 When I was a child, I wanted to be a dentist despite the fact that I hated going to one. A friend of mine wanted to be a fire truck. Not a fire fighter. The truck.
Le Faubourg