Energy
Veggie Van Organization
Carbon Offsets for People and Planet - Native Energy
World Green Building Council
SUBSCRIBE TO HOME ENERGY MAGAZINE Click here to sign up or renew RENEW Home Energy Magazine DON'T LET YOUR SUBSCRIPTION EXPIRE! Access premium content online or in print. Log-in NOW! 123456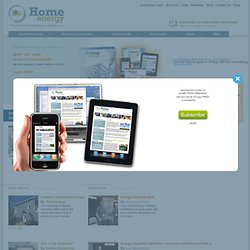 Home Energy Magazine Online
ACEEE | American Council for an Energy-Efficient Economy
McKinsey & Company - Home Page
capitolclimateaction
California Cars Initiative for Plug-In Hybrids
Of course, we still have a ways to go to make sure they succeed. See what's next for Founder Felix Kramer and Technology Lead Ron Gremban. Here's how we described CalCars and Plug-in Hybrids:Plug-in Hybrids Use Cheaper, Cleaner, Domestic Energy. CalCars is a non-profit startup of entrepreneurs, engineers, environmentalists and consumers. Starting in 2002, we promoted plug-in hybrids (PHEVs) with large batteries.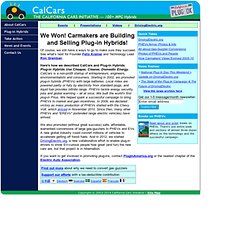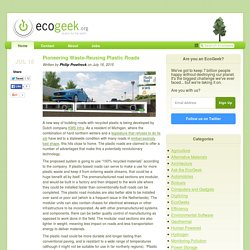 As we've done for the past several years, EcoGeek went to this year's North American International Auto Show (the Detroit Auto Show) to see what is new in clean and green transportation. However, this year's displays continue to move away from a focus on environmental awareness as a major selling point. This has seemed to be the trend over the past few years. In retrospect, it seems that the peak of the green focus was probably the 2009 Detroit Show. Green isn't gone entirely. MPG is still a factor that is touted at some brands, but it seems to matter no more than other numbers like horsepower or cargo volume that manufacturers use to compete with one another.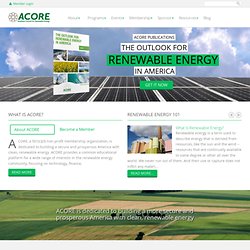 ACORE | American Council On Renewable Energy
ACORE, a 501(c)(3) non-profit membership organization, is dedicated to building a secure and prosperous America with clean, renewable energy. ACORE provides a common educational platform for a wide range of interests in the renewable energy community, focusing on technology, finance, As an ACORE member, your organization will connect with organizations across all renewable energy sectors including renewable energy industries, associations, utilities, end-users, professional service firms, financial institutions, nonprofit groups, universities and other educational organizations, as well as government
Build It Green - Promoting healthy, energy- and resource-efficient building practices in California.
Un article de Wikipédia, l'encyclopédie libre. Rayonnement solaire direct. Répartition de l'énergie solaire moyenne reçue au sol L'énergie solaire est la fraction de l'énergie du rayonnement solaire qui apporte l'énergie thermique et la lumière parvenant sur la surface de la Terre, après filtrage par l'atmosphère terrestre. Sur Terre, l'énergie solaire est à l'origine du cycle de l'eau, du vent et de la photosynthèse réalisée par le règne végétal, dont dépend le règne animal via les chaînes alimentaires. Le Soleil est à l'origine de la plupart des énergies sur Terre à l'exception de l'énergie nucléaire et de la géothermie profonde[1].