Programs
Lately, Hy.ly has been undergoing some considerable improvements. Our designer Leo has been hard at work both expanding and improving the already valuable Hy.ly tools as well as adding a wealth of new features. Today, we're giving Leo a chance to brag about some of the changes he's making. Already giddy about the new designs and new features? You don't have to wait until the end of this post to test them out, try the new and improved Hy.ly Tab Builder now! Design Changes
Tab Builder | Hy.ly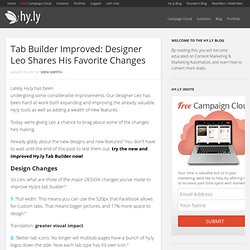 IMPORTANT: Facebook announced that as of February 1, 2012 they are removing App Profile Pages, and the new way is pretty great.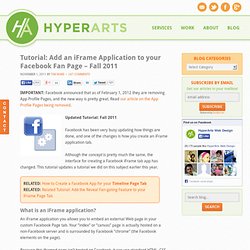 Are you looking for ways to better engage Facebook fans and build your community? These top 10 Facebook apps are, in my opinion, some of the most useful ones for pages when it comes to encouraging fan engagement and giving value to your community. They are also very easy to use.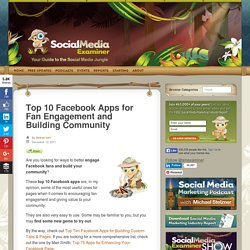 Hy.ly | From Fans to Leads
This post originally appeared on the American Express OPEN Forum, where Mashable regularly contributes articles about leveraging social media and technology in small business.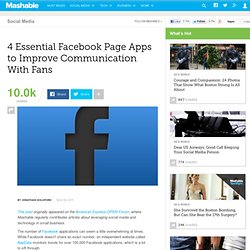 Tweets To Pages on Facebook
Fan page applications
This time last year I listed my favorite Web products of 2010. I enjoyed that process so much that I'm doing it again this year. These are products that I liked and used the most during 2011, but I hope my list is useful to others too.
Richard's Top 10 Web Products of 2011
Top 5 Best Free Video Cutter Software for Windows
If you are a video editor, you will most likely have an array of tools at your disposal so having a more complete suite will mean having a good video cutter tool.
Products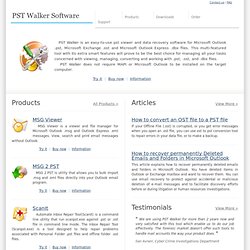 PST Walker Software - Stay One Step Ahead of PST Management