Shit I should buy.
What is Surround Sound? Surround Sound describes the method of channelling sound that envelops the user in a 360 degree arc, positioning sound sources accurately in relation to the user. This is especially useful in multiplayer first person shooters where proper sound placement can help you identify friends, foes and situations within the environment. Audio devices produce two types of surround sound: Discrete or virtual. Discrete Using multiple speakers in a system or multiple audio drivers in each ear cup of the headset, positioned at different angles, discrete surround sound lets gamers hear audio in realistic 3-dimensions as they would in real life.
Razer™ – Razer Moray™ Earbud Headphones | Passive Noise Isolation | Engineered For Extended Bass | Interchangable Ear-bud Sizes – Australia – Buy Online.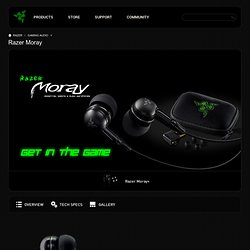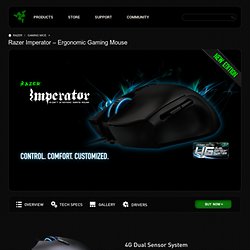 4G Dual Sensor System Experience a new standard of gaming precision with the 6400dpi 4G Dual Sensor System, outfitted with a laser and an optical sensor to accurately calibrate the mouse to any surface for exceptional tracking. The Razer Imperator can not only match the speed of your swipes, no matter the play style, but also has adjustable liftoff tracking distance, empowering you with more control than ever. Rubberized contoured thumb grip for maximum control
Razer™ – Razer Imperator Gaming Mouse – Australia – Buy Online.
Synapse 2.0 is not just a standard mouse configurator. It's packed with basic and advanced customizable features so your Razer Mamba works exactly the way you want it to. Lift-off tracking Low-sensitivity gamers who lift other mice may experience on-screen cursor jitter as mouse-to-surface tracking continues. This is a detriment to gamers who need absolute accuracy in their games, as the cursor being thrown off a target may mean the difference between winning and losing.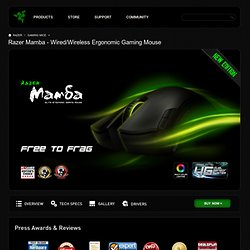 Razer | For Gamers. By Gamers.™ | Online Store - Razer Mamba™ Wireless Laser Gaming Mouse | Gaming-Grade Wireless Technology | Dual Mode Wired/Wireless Functionality | Razer Synapse™ Onboard Memory | Charging Dock | Buy Online
Android 2.2 OS 512 RAM with Freescale iMX515 Cortex A8 Processor Tablet PC M8003
Android 2.2 OS 512 RAM with Freescale iMX515 Cortex A8 Processor Tablet PC M8003
Grow Up sticker
Get A Life sticker