Drinks
How to Make Italian Hot Chocolate. I am revisiting a post I did way back when I ehem was still knee deep learning about this crazy thing we call blogging .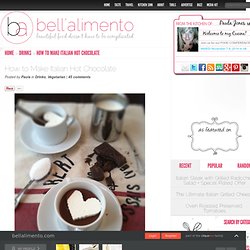 I'm calling a mulligan on this one. It's perhaps my FAVORITE cold weather drink – Ciccolata Calda (aka Italian hot chocolate, the best hot chocolate in the world) and I think once you've tasted it, it will be your favorite too. If you've been making something from a packet (and it's okay you just didn't know any better – we're here to help) ditch it and make this instead.
You'll never look back. Nutella Hot Chocolate with Two Easy Variations. The lovely Shaina recently pointed out that we here at The Family Kitchen have a thang for Nutella.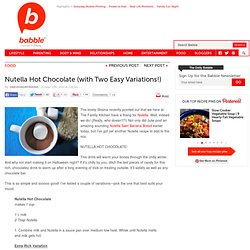 Well, indeed we do! (Really, who doesn't?!) Not only did Julie post an amazing sounding Nutella Swirl Banana Bread earlier today, but I've got yet another Nutella recipe to add to the mix: Cherry Limeade | The Family Kitchen. Cherry Limeade While my family loves fresh homemade lemonade, we also like to change it up and make limeade too.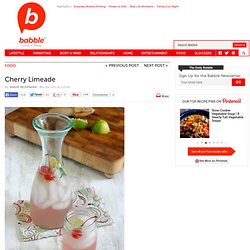 Limeade is made exactly the same way as lemonade. There are some recipes floating around the web about putting the whole limes in a blender to make limeade. However, after experimenting with this method, I would not recommend it unless you love extremely bitter drinks. Simply using the freshly squeezed lime juice, as well as some pulp if you like, is the way to go if you want a limeade without the bitterness.
---