Dinner
Soup. Pierogi Recipe | Cooking Momofuku at home - Momofuku for two - StumbleUpon. October 2, 2010 My mom is obsessed with keeping a stocked freezer, but I guess I don't really take after her, because my freezer tends to be relatively empty, aside from random containers of stock/ramen broth, frozen dumplings and pierogi.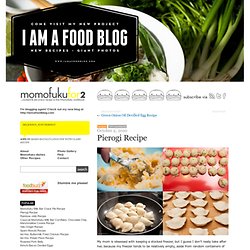 I admit, I store buy frozen chinese dumplings and pierogi for those times that I just don't feel like cooking. 3xSgR.jpg (JPEG Image, 476x9300 pixels) - Scaled (6. Hash-brown casserole | The Wanna be Country Girl. This hash-brown casserole is the perfect side dish.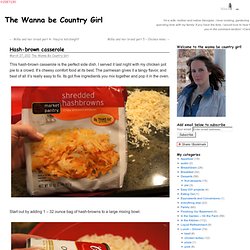 I served it last night with my chicken pot pie to a crowd. It's cheesy comfort food at its best. Easy Shepherd's Pie Recipe. Method 1 Peel and quarter potatoes, boil in salted water until tender (about 20 minutes). 2 While the potatoes are cooking, melt 4 Tablespoons butter (1/2 a stick) in large frying pan. 3 Sauté onions in butter until tender over medium heat (10 mins).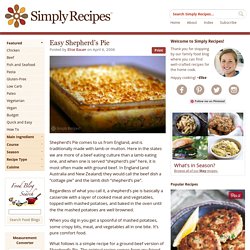 If you are adding vegetables, add them according to cooking time. Baked Parmesan Tomatoes -EW.
Steak
Chicken. Pizza. Tacos.
---