Concurrents
NECTAR & PULSE - Your local soulmates
Description Gogobot's travel guide is the best way to discover the coolest places to go, anywhere in the world. Whether you're planning a vacation or simply exploring your hometown, Gogobot offers insider reviews and photos for the best hotels, restaurants, and places to go. Named Editor's Choice on Google Play, and featured in New York Times Travel, Conde Nast Traveler, Travel + Leisure, CNN Travel, Huffington Post, Outside and more. Whether you're exploring trendy US cities like New York or San Francisco, classic European locations like Paris and London, or popular destinations like Hong Kong and Bangkok, Gogobot's travel guide helps you find the perfect hotel for tonight, next week, or next holiday. See postcards, read trusted reviews and make hotel reservations from your iPhone via Booking.com.
Gogobot - Travel Postcards,Things to Do, Restaurants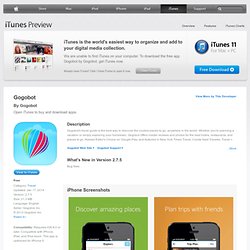 What isn't there to say about France? Not many countries can lay claim to having world-class cities, food, wine, art, mountains, beaches and history like France. Vacationers often arrive in France with a preconceived notion of l'Hexagone, mostly because what happens here is so vibrant that the world can't help but look to the French sometimes and admire (mandated 35-hour work week, anyone?). Plan on spending at least a week or two to experience the highlights, a lifetime to savor the culture.
France Best Hotels, Attractions, Reviews and Travel Guide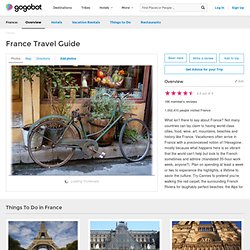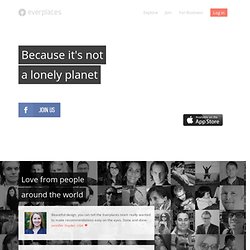 Everplaces
Because it's not a lonely planet Everplaces is a community where people who lovetravel, food and design share recommendations or use your Email Love from people around the world Beautiful design, you can tell the Everplaces team really wanted to make recommendations easy on the eyes. Done and done.
Matchbook | An App to Save Places