Online Games
Kyou Koi wo Hajimemasu Manga - Read Kyou Koi wo Hajimemasu Online For Free. Read Kyou Koi wo Hajimemasu Manga Online Tsubaki is a girl who loves making her younger sister's hair pretty every morning, but she doesn't think that kind of style suits herself!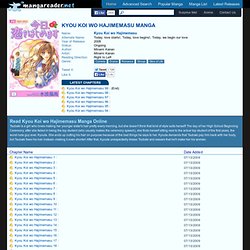 The day of her High School Beginning Ceremony, after she failed in being the top student (who usually makes the ceremony speech), she finds herself sitting next to the actual top student of the first years, the worst rude guy ever, Kyouta. She ends up cutting his hair on purpose because of the bad things he says to her. Kyouta demands that Tsubaki pay him back with her body, but Tsubaki fixes his hair instead--making it even shorter!
After that, Kyouta unexpectedly kisses Tsubaki and swears that he'll make her his woman. Rage Comic Builder. Login | Inf.net. By clicking "Sign up" below you are agreeing to the Inf.net Terms of Use and Privacy Policy.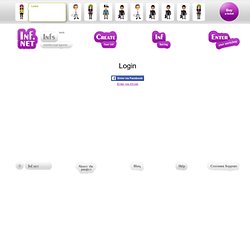 Inf.net Terms of Use - Effective December, 21 2009 By using and/or visiting this web site (hereinafter collectively, including all content and functionality available through the Inf.net domain name, the "Inf.net Web Site" or "Web Site"), you signify your acceptance of this Terms of Use Agreement ("Agreement"). The Agreement sets forth the legally binding terms for your use of the services offered by Inf.net (referred to collectively as "Services"). The term "User" refers to a "Visitor" (when you simply browse the Web Site or chat with the existing Infs) or you are a "Member" (when you are registered with Inf.net, or purchased credits, or have the Inf.net embedded on another page, like a blog, Web Site, or social network profile page).
Not Doppler - Links to Free Online Games | Updated Every Thursday. Play Transformice. Check your security settings Connection issues are typically caused by security settings on your network or computer.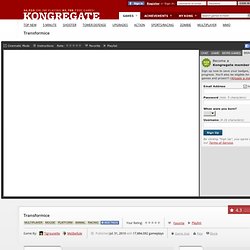 Check that your firewall or router has port 5222 open and allowing traffic. If you are on a school or office network, you may need to contact your network administrator to make the necessary changes. Is your version of Flash current? Play Free Games Online at Armor Games.
---