Recrutement
Linda Coles is the author of the book Learn Marketing with Social Media in 7 Days (Wiley) and is a social media speaker and consultant at Blue Banana. LinkedIn provides plenty of marketing opportunities, but lets take a look at some of the lesser-known tools. Although not all are free, try making room in your budget for a few simple and effective marketing strategies.
5 Ways to Market Your Brand on LinkedIn
Page Carrières de Dell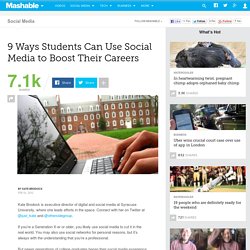 9 Ways Students Can Use Social Media to Boost Their Careers
Kate Brodock is executive director of digital and social media at Syracuse University, where she leads efforts in the space.
How Businesses Use Social Media for Recruiting [INFOGRAPHIC]
Savvy job seekers have turned to digital and social media tools to help them in their job searches, and now recruiters are on board with the power of social media as a recruiting tool.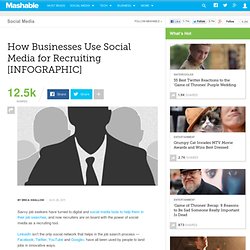 At Twitter, The Future is You!
Ça devait arriver! En matière de recherche d'emploi, le bon vieux curriculum vitæ vient de prendre un coup de vieux. À preuve, cette récente campagne de recrutement pour combler un poste d'analyste financier au sein de la compagnie d'investissement Union Square Ventures (USV) aux États-Unis.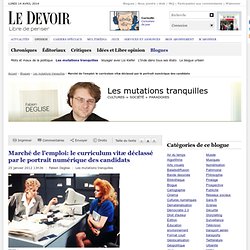 Marché de l'emploi: le curriculum vitæ déclassé par le portrait numérique des candidats
[Infographie] Comment les entreprises utilisent les médias sociaux pour recruter