Photos
If you are like most bloggers, you have a hard time finding quality, affordable photos you can legally post.
5 free photo sites for bloggers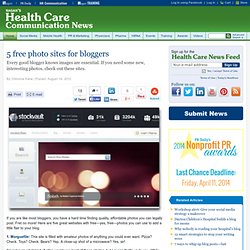 Tout photographe, qu'il soit amateur ou professionnel, publiant ses photos sur Internet est un jour confronté au problème du vol de ses images , pourtant réprimé sévèrement par la loi (en France en tout cas !)
Protection des photos sur Internet : protéger ses photos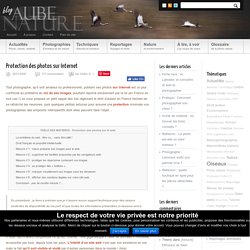 R f rencer vos photos sur le web - Louis Mouchet, des images et des mots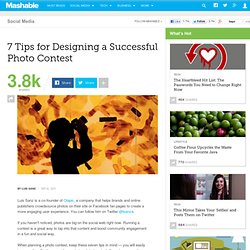 7 Tips for Designing a Successful Photo Contest
Luis Sanz is a co-founder of Olapic , a company that helps brands and online publishers crowdsource photos on their site or Facebook fan pages to create a more engaging user experience.