Communications
12 unexpected tips for business communications
Communication is at the core of all our relationships, both business and personal. During the past five years, communication—and technology—have undergone the most significant changes and shifts that impact our daily lives. The term "revolution" often feels like an understatement.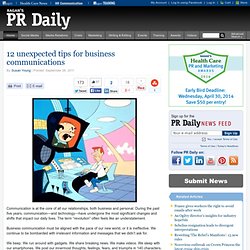 Calendriers événementiels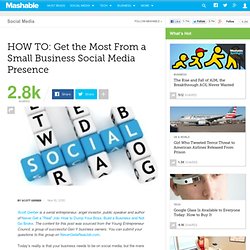 HOW TO: Get the Most From a Small Business Social Media Presence
Scott Gerber is a serial entrepreneur, angel investor, public speaker and author of Never Get a "Real" Job: How to Dump Your Boss, Build a Business and Not Go Broke . The content for this post was sourced from the Young Entrepreneur Council, a group of successful Gen Y business owners. You can submit your questions to this group on NeverGetaRealJob.com .
Apple warns employees that they can be fired for speculating about future products, using their work email account for personal messages, and posting messages on an Apple-related web site. The company's very strict guidelines for employee behavior were revealed today by 9to5Mac . From that document, here are some things that can result in discipline "up to and including termination," according to the internal policies packet: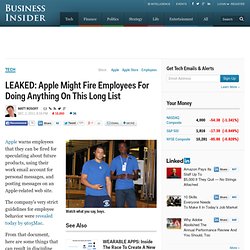 LEAKED: Apple Might Fire Employees For Doing Anything On This Long List