Cool Stuff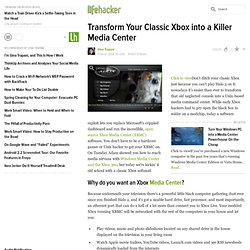 Turn Xbox Into Media Center
SExpand Click to viewDon't ditch your classic Xbox just because you can't play Halo 3 on it: nowadays it's easier than ever to transform that old neglected console into a Unix-based media command center. While early Xbox hackers had to pry open the black box to solder on a modchip, today a software exploit lets you replace Microsoft's crippled dashboard and run the incredible, open source Xbox Media Center (XBMC) software. You don't have to be a hardcore gamer or Unix hacker to get your XBMC on.
Audio slideshow: Human Planet
3 March 2011Last updated at 04:12 ET From the icy Arctic to Africa's dense jungles - and the mountain tops of Mongolia to the deep waters of the Pacific - the BBC series Human Planet has explored mankind's incredible relationship with nature. Accompanying the film crews was photographer Timothy Allen. His stunning still images captured unique glimpses of people living in the world's most extreme environments. Take a look at some of them, and listen to him explain how he snapped the most arresting shots. Continue reading the main story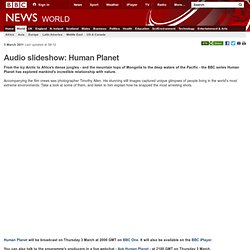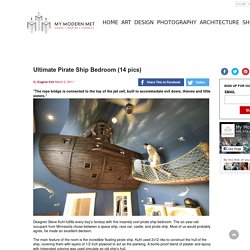 "The rope bridge is connected to the top of the jail cell, built to accommodate evil doers, thieves and little sisters." Designer Steve Kuhl fulfills every boy's fantasy with this insanely cool pirate ship bedroom. The six-year-old occupant from Minnesota chose between a space ship, race car, castle, and pirate ship. Most of us would probably agree, he made an excellent decision. The main feature of the room is the incredible floating pirate ship. Kuhl used 2x12 ribs to construct the hull of the ship, covering them with layers of 1/2 inch plywood to act as the planking.