Google Earth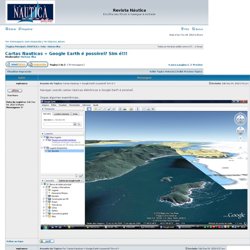 Revista Náutica • Ver Tópico - Cartas Nauticas + Google Earth é possível? Sim é!!!
Ricardo, É mais ou menos por ai... Só que existem ferramentas no OSgeo que fazem isso de forma automática e georeferenciadas.
- HOME - Earth Google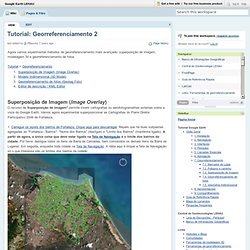 Agora vamos experimentar métodos de georreferenciamento mais avançado: superposição de imagem, modelagem 3d e georreferenciamento de fotos. Tutorial > Georreferenciamento O recurso de Superposição de Imagem" permite inserir cartografias ou aerofotogrametrias externas sobre a vista do Google Earth.
Google Earth LEHAU / Tutorial: Georreferenciamento 2
Spreadsheet Mapper (pt-br)
Import GIS data into Google Earth
Create narrated tours in Google Earth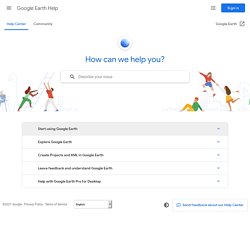 Intro - Ajuda do Google Earth
Now that we have explored Earth, our next destination is the sky!
Import GPS data into Google Earth