Silicon Valley Places According to Paul Graham
charleston road mountain view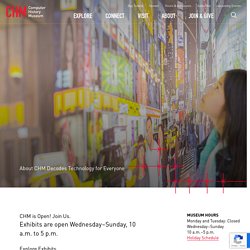 Revolutionaries Season 3 Now on KQED! Revolutionaries, the 12-part interview series produced by the Computer History Museum, in association with KQED Silicon Valley, returns for a third season. The series airs on KQED Plus on Tuesdays at 7pm, starting January 21, with an in-depth look at the sailing technology used by the 34th America's Cup winners Oracle Team USA.
Computer History Museum - Maps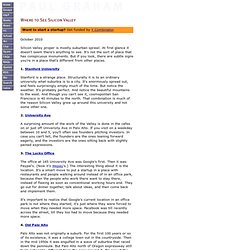 Paul GRAHAM - Where to See Silicon Valley
October 2010 Silicon Valley proper is mostly suburban sprawl. At first glance it doesn't seem there's anything to see. It's not the sort of place that has conspicuous monuments. But if you look, there are subtle signs you're in a place that's different from other places. 1.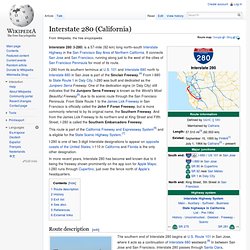 Interstate 280 (I-280) is a 57-mile (92-km) long north–south Interstate Highway in the San Francisco Bay Area of Northern California. It connects San Jose and San Francisco, running along just to the west of the cities of San Francisco Peninsula for most of its route. In more recent years, Interstate 280 has become well known due to it being the freeway shown prominently on the app icon for Apple Maps; I-280 runs through Cupertino, just over the fence north of Apple's headquarters. Interstate 280 near Stanford University The southern end of Interstate 280 begins at U.S.
Interstate 280 (California)
Above SLAC, I-280, and the San Andreas fault, Menlo Park, California
Golden Transmission
interstate 280 san mateo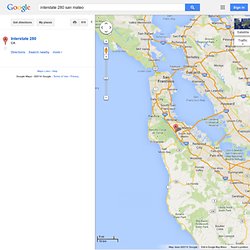 Gebruikers van schermlezers: klik hier voor eenvoudige HTML MeerNog meer van Google Inloggen 500 m 2000 ft Satelliet
Skyline Drive
skylonda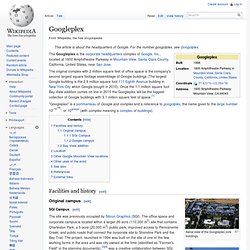 The Googleplex is the corporate headquarters complex of Google, Inc., located at 1600 Amphitheatre Parkway in Mountain View, Santa Clara County, California, United States, near San Jose. The original complex with 2 million square feet of office space is the company's second largest square footage assemblage of Google buildings (#1 is the 2.9 million square foot 111 Eighth Avenue building in New York City which Google bought in 2010). Once the 1.1 million square foot Bay View addition comes on line in 2015 the Googleplex will be the biggest collection of Google buildings with 3.1 million square feet of space.[1] "Googleplex" is a portmanteau of Google and complex and a reference to googolplex, the name given to the large number 10(10100), or 10googol (with complex meaning a complex of buildings). Facilities and history[edit]
Google Office
1600 Amphitheatre Parkway, United States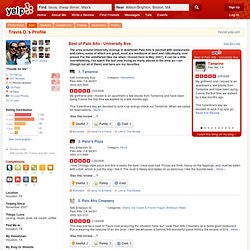 Location Houston, TX Yelping Since
University Ave. - Palo Alto
university avenue palo alto
Screen reader users: click here for plain HTML MoreEven more from Google Sign in 1 km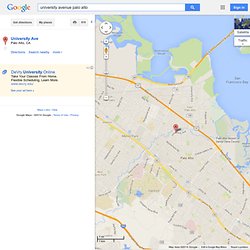 Mountain View is a city in Santa Clara County, in the San Francisco Bay Area of California. It is named for its views of the Santa Cruz Mountains.[3] The city shares its borders with the cities of Palo Alto, Los Altos, and Sunnyvale, as well as Moffett Federal Airfield and the San Francisco Bay. As of the 2010 census, the city had a population of 74,066. Situated in Silicon Valley, Mountain View is home to many high technology companies. In 1956, Shockley Semiconductor Laboratory, the first company to develop silicon semiconductor devices in what came to be known as Silicon Valley, was established in the city by William Shockley. Today, many of the largest technology companies in the world are headquartered in the city, including Google, Mozilla Foundation, Symantec, and Intuit.
Castro Street, Mountain view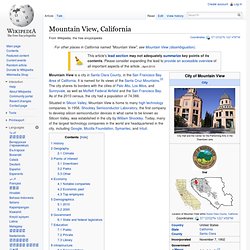 castro and villa mountain view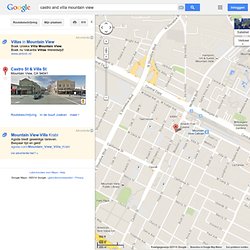 Utilisateurs d'un lecteur d'écran : cliquez ici pour accéder à la version HTML brut PlusAutres résultats Google Connexion 200 m 500 pieds Satellite
Red Rock Coffee
The Sand Hill Road freeway exit. Looking eastbound down Sand Hill towards Stanford. Most of the office complexes cannot be seen from the road. For several years during the dot-com boom of the late 1990s, commercial real estate on Sand Hill Road was more expensive than almost anywhere else in the world. The annual rent in the area around Sand Hill Road peaked at around $144 (USD) per square foot ($1550 per m2) in mid-2000; at the time, this was higher than rates in Manhattan and London's West End.[2]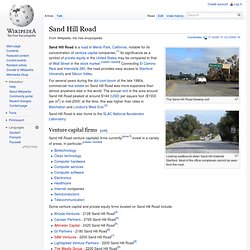 Sand Hill Road
2900 sand hill road menlo park
old palo alto
Lucky Office (ex Google office)
165 university ave palo alto
stanford university