Cappuccino
November 17, 2011 Thank you for participating in our 280 Slides beta program, and your evaluation of our 280 Slides software application. On December 21, 2011 we will be discontinuing this 280 Slides beta program. Please save your presentations created in 280 Slides using the "Download" button to enable you to access your content after 280 Slides is discontinued on December 21, 2011. We thank you again for your participation in this beta program. Motorola Mobility.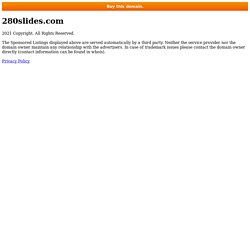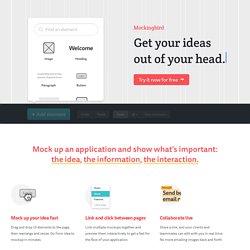 Save time and money. Decide what to build before sinking resources into it. Mockingbird makes planning fast and effective and keeps your project on track. Satisfy clients. Communicate with and present to your clients using clear mockups.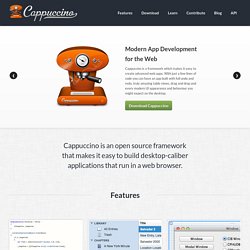 Cappuccino 0.9.7 After nearly a year's worth of work we are truly excited to introduce Cappuccino 0.9.7, a major update to the Cappuccino framework featuring a massive number of new features. Since Cappuccino is such a wide framework, ranging from a low foundations such as our Objective-J compiler, all the way up to the full featured, fully themable UI kit AppKit, it's incredibly hard to summarise all the changes.