Sewing blogs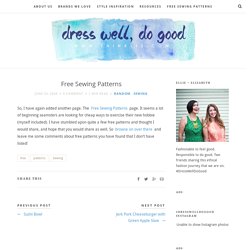 To view the free patterns that I've created, please see the buttons on the right sidebar.
A Sentimental Quilter
Free Patterns
Dog Under My Desk - Patterns, Tutorials and More! :: Dog Under My Desk
MooseStash Quilting
Barrister's Block
Quilting Blog,Tutorials and Quilt Patterns
Archie the wonder dog
sewingdistrict.com |
!Sew WE Quilt!
BaconThenEggs
crocheted rug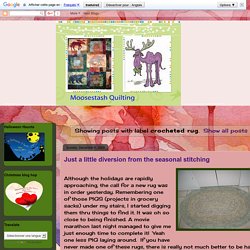 Although the holidays are rapidly approaching, the call for a new rug was in order yesterday.
Quilting Board
Bunny Tales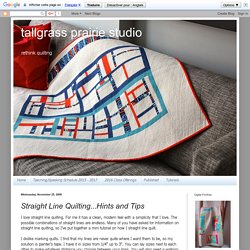 I love straight line quilting. For me it has a clean, modern feel with a simplicity that I love. The possible combinations of straight lines are endless.
Straight Line Quilting...Hints and Tips
GENERATIONS Quilt Patterns, Your 24/7 Online Quilt Teacher
The Grateful Stitcher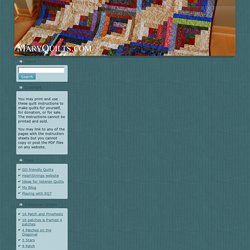 Click here to download Churn Dash & Stars instructions (PDF file) Click here to download Paper Piece pattern for Star points - PLEASE check after printing that the sections measure 3.5 inches with seam allowances! If you have problems opening the above link, right click on it and save it to your computer and then open it.
Churn Dash & Stars
Quilts- Desire & Design
That girl... That quilt
Double Friendship Star
Amy's Passions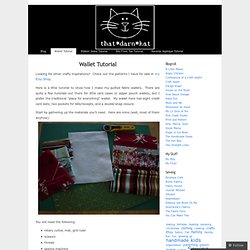 Looking for other crafty inspirations?
Ludlow Quilt and Sew
— Jo's Country Junction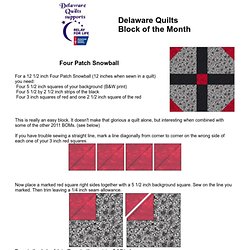 Four Patch Snowball
This is really an easy block.
!Sew WE Quilt!
Quilt Monster in my Closet
Quilt Top Roundup 2012 « patchwork crafts, quilt patterns for beginners, tutorials, free patterns
So, after thinking about what i could do this year as my constant— 2010- Focus Fridays, 2011- Trunk Show Tuesday….I thought why try to do something new when you have a TON of quilting to get done this year!!! Remember this post? I'll quickly recap for you—got the pile of quilt tops out, with a new wholesale roll of batting and cut, cut, and then counted. 30 quilt tops– not counting ones that were hiding. There you have it…..it's a done deal.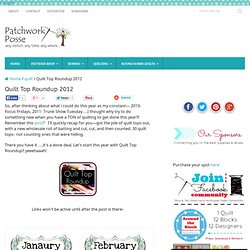 Sewhooked
Waste Not Wednesdays
the confused quilter