Online resources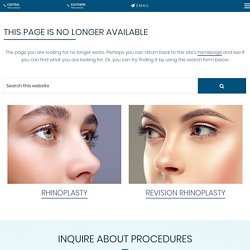 EXERCISES (Appendix F) Placement of Columellar Strut The placement of a rectangular cartilage strut between the medial crura can improve tip support and augment tip projection. A columellar strut also can be used to correct buckled medial or intermediate crura or to increase columellar show.
Rhinoplasty Dissection Manual: Surgery of the Nasal Tip
Pdf Ebooksz
Rudolf Buntic MD ~ Rudy Buntic MD
ARTNATOMY/ARTNATOMIA
Thank you for your interest in ARTNATOMY. If you are viewing this page it means the link you followed doesn't follow the rules required by the Creative Commons License for our free online application. So, please, if you are going to link ARTNATOMY/ARTNATOMIA on your web or blog, follow the rules by linking to the main page, www.artnatomia.net ,(not just to the application one) and attribute the work in the manner specified by the author (see "Use of material and contact" tab).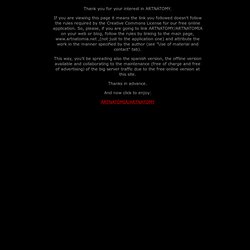 CMF - AO Surgery Reference
The International Classification of Diseases (ICD) is the standard diagnostic tool for epidemiology, health management and clinical purposes. This includes the analysis of the general health situation of population groups. It is used to monitor the incidence and prevalence of diseases and other health problems. It is used to classify diseases and other health problems recorded on many types of health and vital records including death certificates and health records. In addition to enabling the storage and retrieval of diagnostic information for clinical, epidemiological and quality purposes, these records also provide the basis for the compilation of national mortality and morbidity statistics by WHO Member States. It is used for reimbursement and resource allocation decision-making by countries.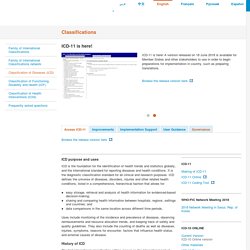 International Classification of Diseases (ICD)