Snowboarding
K2 Snowboarding | 2010-11 Snowboards, Boots, Bindings
CAPiTA Super Corporation | We devour everything!
2010-2011 | Ride Snowboards
Palmer Snowboards: Palmer Project 2011
FORUM SNOWBOARDS | We Live Forum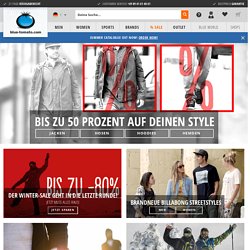 Blue Tomato Shop | Snowboard & Surf | Snowboards, Boots, Bindings, Snowwear, Streetwear
Blue Tomato Snow, Surf & Skate The foundation for Blue Tomato was laid when former European Snowboard Champion Gerfried Schuller opened a snowboard school in 1988. Today, Blue Tomato is known far beyond the borders of Austria and the boardsports scene. Beside the online shop at www.blue-tomato.com, there are seven stationary shops in Austria and eight in Germany. The newest stores are the Blue Tomato Shop SCS Vienna, the Blue Tomato Shop Oberhausen and the Blue Tomato Shop Berlin. There is also a Blue Tomato Snowboard School with a large test centre in Obertauern.
Burton Snowboards, Snowboard Boots, Bindings, Jackets, Pants & Clothing
ProBoardshop is the premier online board shop, specializing in the best name brands for snow, wake, street wear and eyewear. Quality and value are the watchwords we live by with world class customer service. ProBoardshop has become synonymous with the latest in snow, wake, lifestyle clothing, and accessories. Our pipeline to the most popular brands means you can come to ProBoardshop every time for what you want. You can be confident that we will have the latest models and fashions. No matter what the time of year, we're stocked with thousands of the latest and most popular items of snow, wake, street wear clothing, and eyewear from the brands you want and trust.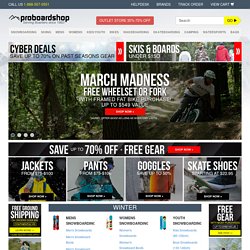 Wallpaper Wednesday: Urban Approach Ethan Deiss, Andrew Brewer, and Ted Borland each have a different approach to urban snowboarding in this week's Wallpaper Wednesday. Get stoked and grab these images for your computer screen. March 2014 Issue on newstands now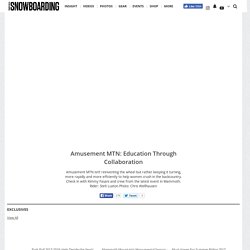 Snowboarding .com Equipment Buyers Guide Reviews How To's News Events Videos Photos