Job Search
Employment « MO.gov | Official Website of the State of Missouri
"...easy to use without any technical expertise; if I did it, anyone can..." More Coverage...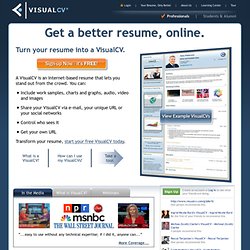 With a national unemployment rate nearing 10%, people all over the country are looking for work. Employers are hounded with resumes in the mail each day, all from hungry applicants eager for income. These candidates are all highly skilled professionals with bachelor degrees, MBAs, and even PhDs. A few applicant resumes will get a second glance, and possibly a call-back, but the majority will find a home in the trash. Such a talented, large field of applicants all submitting resumes that look exactly the same, in the same format – it's easy to get lost in the shuffle!
Benefits of Having an Online Resume Portfolio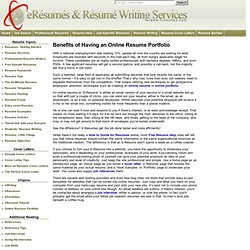 Online Resume Builder, Resume Template, How to Write a Resume - Resume Builder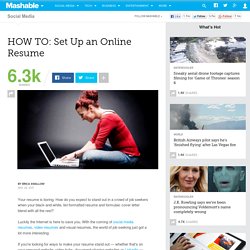 Your resume is boring.
HOW TO: Set Up an Online Resume
Free resume online - Post your resume on internet