Alternative Energy
Photo: WaterconePassive Solar One Step Water Condensation FTW!We wrote about the Watercone back in 2004, but considering how much TreeHugger's audience has grown since then, it's likely that only a handful of you were reading the site back then. I think it's time to have a second look at this very clever device that has the potential to help provide clean drinking water for millions of people who are lacking access to clean water (or if they do, maybe the access is intermittent and they could use a plan B).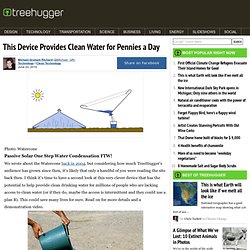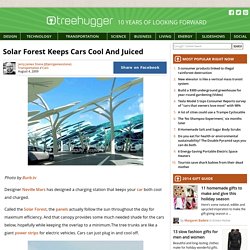 Photo by Burb.tv Designer Neville Mars has designed a charging station that keeps your car both cool and charged. Called the Solar Forest, the panels actually follow the sun throughout the day for maximum efficiency.
Click for bigger version.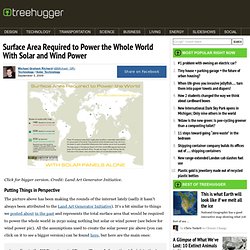 Surface Area and Wind Power