Parts of Speech
Traditional grammar classifies words based on eight parts of speech: the verb, the noun, the pronoun, the adjective, the adverb, the preposition, the conjunction, and the interjection.
The Parts of Speech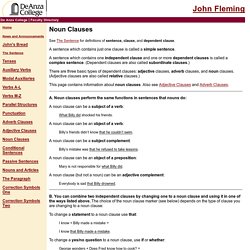 See The Sentence for definitions of sentence, clause, and dependent clause. A sentence which contains just one clause is called a simple sentence.
Prepositions of Time — for, during, while 1
Adjectives and Adverbs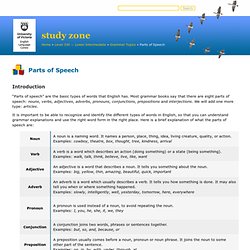 "Parts of speech" are the basic types of words that English has.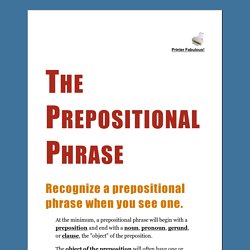 Printer Fabulous!
Prepositions