Language Arts
Interactive Language Arts 7th grade practice for state assessment test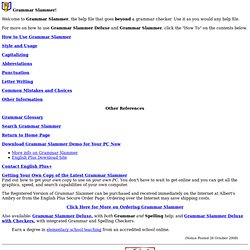 Welcome to Grammar Slammer, the help file that goes beyond a grammar checker. Use it as you would any help file. For more on how to use Grammar Slammer Deluxe and Grammar Slammer, click the "How To" on the contents below.
Grammar Slammer--English Grammar Resource
Use these English grammar lessons for self study or to consolidate your lessons with your teacher. There is absolutely nothing to pay but please support us by buying our books and CDs in the future. We recommend that you read the grammar explanation on the first page of the lesson and then do the exercises, thinking all the time about the rules in the grammar explanation. Remember that learning grammar is only one part of learning a language.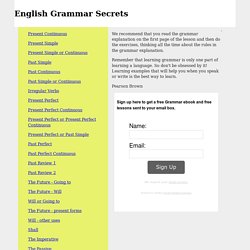 Reading Websites