Language Arts
Royalty-Free Music Full Search This is the normal default search, and can access every piece in the catalog. You can search on genre, feel, or any word found in the entry for that piece of music.
Royalty-Free Music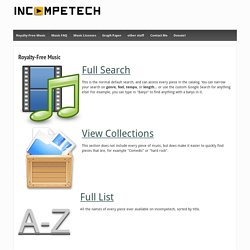 Many musicians choose to release their songs under Creative Commons licenses, which give you the legal right to do things like use their music in your videos. What is Creative Commons? Creative Commons is a new system, built upon current copyright law, that allows you to legally use "some rights reserved" music, movies, images, and other content — all for free. CC offers free copyright licenses that anyone can use (without a lawyer) to mark their creative work with the freedoms they want it to carry.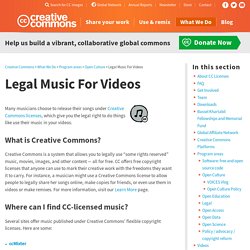 This morning Greg Kulowiec and I are teaching a workshop on creating content in iBooks Author.
Free Media Library | ACMI Generator
Skip navigation Register or Login Free Media Library Find and download copyright-free video, images and sounds. Share your images, video footage and sound files with the Generator community by adding your own to the library.