Reading/Writing
After scouring book reviews and Wikipedia, a list of the Top 12 Best Apocalyptic Novels was born. The books on this list take you down the darkest paths in uncivilized worlds, from cannibalistic gangs to vampire infected corpses. If this list doesn't get you thinking on the quickest way stock your basement full of water, canned goods and rifles, I don't know what will! Enjoy!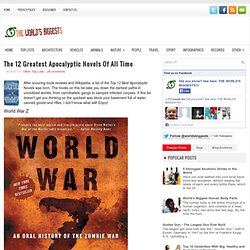 Thomas Bailey Aldrich (1 Story) Honore de Balzac (1 Story) Ambrose Bierce (4 Stories) Paul Bowles (1 Story) Willa Cather (1 Story) Anton Pavlovich Checkhov (5 Stories) Stuart Cloete (1 Story) Richard Connell (1 Story) Roald Dahl (3 Stories) Richard Harding Davis (1 Story) Fielding Dawson (1 Story) Charles Dickens (2 Stories) Ambrose Flack (1 Story)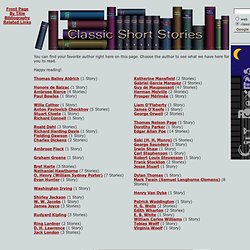 Classic Short Stories--Authors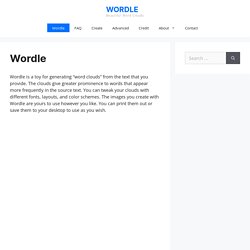 Wordle is a toy for generating "word clouds" from text that you provide. The clouds give greater prominence to words that appear more frequently in the source text. You can tweak your clouds with different fonts, layouts, and color schemes.
'The great thing about explorers is that they go wherever they like and do whatever they want, no matter how stupid. They don't listen to anybody.' The Really Nearly Deadly Canoe Ride recently hit shelves and it's another corker from David Metzenthen featuring two of the funniest, coolest, kookiest characters around – Shiny and Pod. It's the follow-up to the super-dooper Really Really High Diving Tower and The Really Really Epic Mini-Bike Ride, all part of the 'Aussie Chomps' series. Here you can get the inside stuff on the story from the author himself.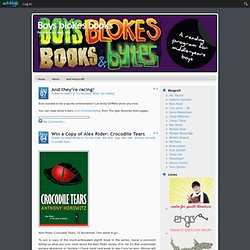 Boys blokes books
The Great Books
YourNextRead: Book Recommendations (USA)