Reading/Writing
The Book Seer | Find your next book. BookMooch: trade your books with other people. What Should I Read Next? 12 Greatest Apocalyptic Novels Of All Time. After scouring book reviews and Wikipedia, a list of the Top 12 Best Apocalyptic Novels was born.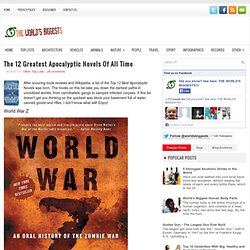 The books on this list take you down the darkest paths in uncivilized worlds, from cannibalistic gangs to vampire infected corpses. If this list doesn't get you thinking on the quickest way stock your basement full of water, canned goods and rifles, I don't know what will! Enjoy! Writing Community for Writers, Readers and Literary Agents. Submit Works, Read & Rate Writings. Classic Short Stories--Authors. Thomas Bailey Aldrich (1 Story) Honore de Balzac (1 Story) Ambrose Bierce (4 Stories) Paul Bowles (1 Story) Willa Cather (1 Story) Anton Pavlovich Checkhov (5 Stories) Stuart Cloete (1 Story) Richard Connell (1 Story) Roald Dahl (3 Stories) Richard Harding Davis (1 Story) Fielding Dawson (1 Story) Charles Dickens (2 Stories) Ambrose Flack (1 Story)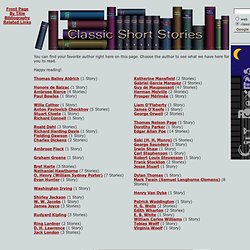 Beautiful Word Clouds. Boys blokes books. The Great Books. YourNextRead: Book Recommendations (USA) §.
---