PLN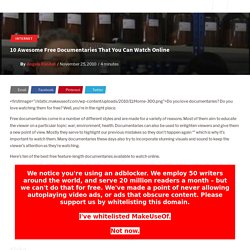 Free documentaries come in a number of different styles and are made for a variety of reasons. Most of them aim to educate the viewer on a particular topic: war; environment; health. Documentaries can also be used to enlighten viewers and give them a new point of view.
BSCcareers
BSCcareers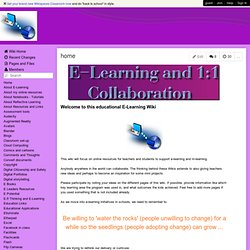 EchucaELearning - home
This wiki will focus on online resources for teachers and students to support e-learning and m-learning. Anybody anywhere in the world can collaborate. The thinking behind these Wikis extends to also giving teachers new ideas and perhaps to become an inspiration for some mini projects. Please participate by noting your ideas on the different pages of this wiki. If possible, provide information like which key learning area the program was used in, and what outcomes the kids achieved. Feel free to add more pages if you used something that is not included already.As we move into e-learning initiatives in schools, we need to remember toBe willing to 'water the rocks' (people unwilling to change) for a while so the seedlings (people adopting change) can grow ...
Most educators who learn to use Twitter effectively say they learn more from their personal learning network (PLN) on Twitter than they've achieved from any other forms of professional development or personal learning. Unfortunately educators often dismiss Twitter, or fail to see the value of Twitter, when they're first introduced to Twitter. Our aim of this post is to provide all the information you need to learn how to use Twitter effectively as an educator. We regularly update this post with new information. This post was last updated Oct, 2013. Click on a link below to go to the section you want to read: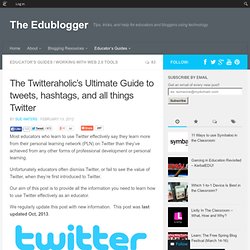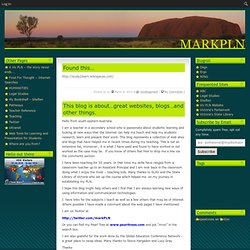 Hello from south eastern Australia. I am a teacher in a secondary school who is passionate about students' learning and looking at new ways that the internet can help me teach and help my students research, learn and present their work. This blog represents a collection of web sites and blogs that have helped me in recent times during my teaching.
bsc_PLN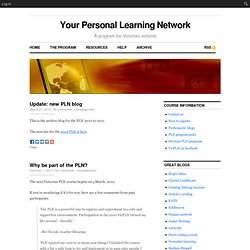 Update: new PLN blog March 27, 2012 · No Comments · Uncategorized This is the archive blog for the PLN 2010 to 2011.
Your Personal Learning Network