PLN
Diigo. 10 Awesome Free Documentaries That You Can Watch Online. Free documentaries come in a number of different styles and are made for a variety of reasons.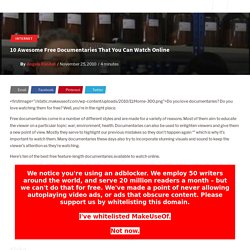 Most of them aim to educate the viewer on a particular topic: war; environment; health. Documentaries can also be used to enlighten viewers and give them a new point of view. BSCcareers. BSCcareers. EchucaELearning - home. A Twitteraholic's Guide to tweets, hashtags, and all things Twitter. Most educators who learn to use Twitter effectively say they learn more from their personal learning network (PLN) on Twitter than they've achieved from any other forms of professional development or personal learning.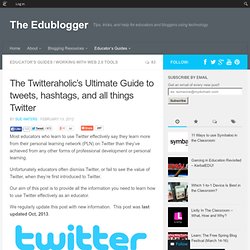 Unfortunately educators often dismiss Twitter, or fail to see the value of Twitter, when they're first introduced to Twitter. Our aim of this post is to provide all the information you need to learn how to use Twitter effectively as an educator. We regularly update this post with new information. This post was last updated Oct, 2013. Click on a link below to go to the section you want to read: Bsc_PLN.
Your Personal Learning Network.
---