Art
If you grew up watching Disney movies, then you can probably picture the evening gown that Cinderella wore to Prince Charming's ball or what Jasmine was wearing when she took that magic carpet ride with Aladdin. What you probably never considered was whether or not these signature ensembles were historically accurate.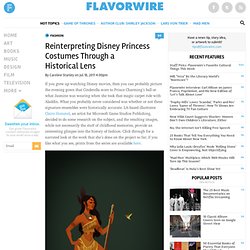 24 Clever and Unique Logo Designs - Web Design Blog – DesignM.ag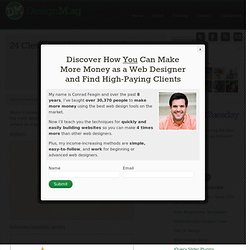 Get the FlatPix UI Kit for only $7 - Learn More or Buy Now When it comes to logo design, subtle messages can be more creative than the most detailed of illustrations. In today's post, we are sharing with you 24 unique an inspiring logo designs. ArtFarm Autentika Corporate Identity
It takes a lot of work to make a logo, but when it should be as minimal as possible, the designer's creativity is put to the test. Below you can see 30 examples of simple but clever logo designs. Designed by: Wladimir Yeberza Designed by: Mihai Ragea Designed by: Dima Jelnov Designed by: Daniel Evans
30 Simple But Clever Logo Designs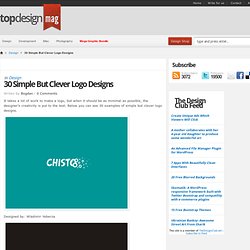 Clever Examples of Negative Space in Logo Design
We talk about negative space quite a bit here on WDL. It can be a very important element in a design, especially in logos. Clever designers can create shapes around and inside the main elements to help reinforce the meaning or message of the logo. When done well, it's a thing of beauty.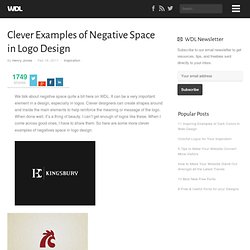 I thought that some logo design inspiration was in order, as we haven't posted anything along the logo lines in a while. I have made a compilation of 20 extremely clever logo designs. The trick is to look into the logos and see what they are based on, then try and work out what the hidden message is. An example would be the Amazon logo. Many people think the arrow underneath it is a smiley face, when infact it is pointing from the a to the z.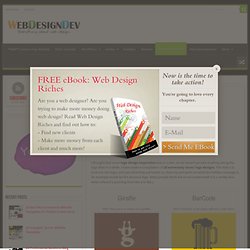 20 Very Clever Logo Designs | Web Design Dev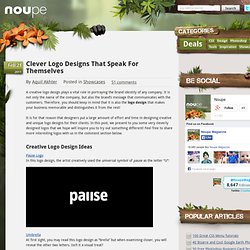 Feb 21 2011 A creative logo design plays a vital role in portraying the brand identity of any company. It is not only the name of the company, but also the brand's message that communicates with the customers.
It is time for another logo design inspiration post.This time,all the logos are chosen from logopond and most of them are created in the last few months.There are very well-thought and clever logo designs in the collection.Hope you like them. AskFox Logo Source Photo Carrier
Collection of Fresh and Highly Clever Logo Designs | DesignBeep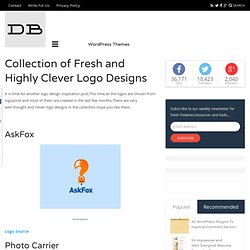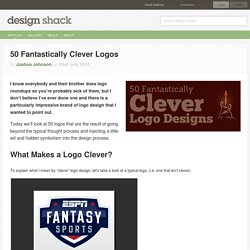 I know everybody and their brother does logo roundups so you're probably sick of them, but I don't believe I've ever done one and there is a particularly impressive brand of logo design that I wanted to point out. Today we'll look at 50 logos that are the result of going beyond the typical thought process and injecting a little wit and hidden symbolism into the design process. What Makes a Logo Clever?
Caren Alpert Fine Art
Bomboland
Beware of Those Hands One of the toughest decisions one can make in their lives is to leave their steady job and follow their dreams. For Kuala Lumpur, Malaysia-based Yau Hoong Tang that hard decision came after a wonderful surprise. After graduating with an engineering degree, Tang could have easily pursued a more stable path.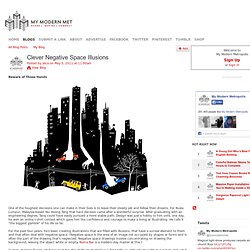 Clever Negative Space Illusions