Online Marketing
Mediabot. Mediabot is the name given to the web crawler that Google uses to crawl webpages for purposes of analysing the content so Google AdSense can serve contextually relevant advertising to the page.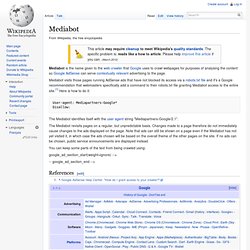 Mediabot visits those pages running AdSense ads that have not blocked its access via a robots.txt file and it's a Google recommendation that webmasters specifically add a command to their robots.txt file granting Mediabot access to the entire site.[1] Here is how to do it: User-agent: Mediapartners-Google* Disallow: The Mediabot identifies itself with the user agent string "Mediapartners-Google/2.1".
Webmaster Central. Get data about crawling, indexing and search traffic. Increase traffic to your site. C Link Checker. World Wide Web Consortium (W3C) Acadia creative DesignWise - Tips and tricks on design and marketing for your business. Blogs have been around for a long time.
My creative services firm, acadia creative has had a blog for years…because everyone had one. What did we ever actually DO with it? Well. Nothing. BlueGlass - Internet Marketing Company Specializing in a variety of Online Marketing Services.
Future of Online Advertising. Involver: The Web's Most Trusted Social Marketing Platform. Oracle Oracle Solutions.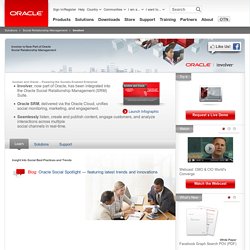 ---