Entrepreneurship
America's Hottest Brands 2009
10 Types of Social Media Sites You Need to be on and Why
2010 Online Marketing Influencers: Trend Predictions in 140 characters by Trendsspotting
The Colors of the Web's Superbrands [INFOGRAPHIC]
What colors do the web's most powerful brands use to distinguish themselves from others? The folks from COLOURlovers decided to find out, producing the infographic below as the result.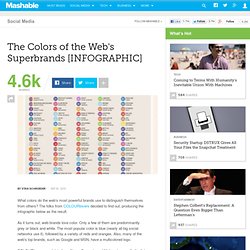 Top 30 Entrepreneurs Under 30 - Bobby Kim and Ben Shenassafar, The Hundreds
IMAGINE you are a venture capitalist.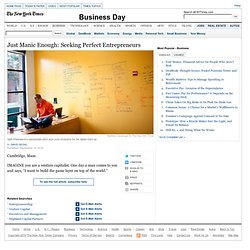 Just Manic Enough - Seeking Perfect Entrepreneurs
Apple TV: More Powerful Than You May Imagine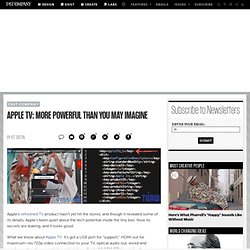 Apple's refreshed TV product hasn't yet hit the stores, and though it revealed some of its details, Apple's been quiet about the tech potential inside the tiny box. Now its secrets are leaking, and it looks good.