Photography
Photography | Photographyology. How to Set up Your Focus. Starting Your Photographic Business. 9 Film Wedding Photographers You Should Follow. Why shoot film?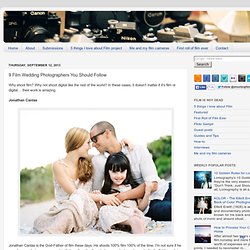 Why not shoot digital like the rest of the world? In these cases, it doesn't matter if it's film or digital… their work is amazing. Jonathan Canlas. 10 Things I Learned from Jay Maisel. Monday, 2nd September 2013 Written by: Tiffany Joyce It's finally September, and psychologically the end of summer.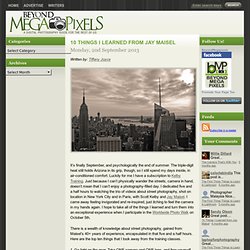 The triple-digit heat still holds Arizona in its grip, though, so I still spend my days inside, in air-conditioned comfort. 10 of the Best YouTube Channels For Photographers. Do you enjoy heading over to YouTube for a break – choose a video and get inspired for the day?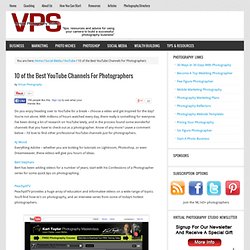 You're not alone. With millions of hours watched every day, there really is something for everyone. I've been doing a lot of research on YouTube lately, and in the process found some wonderful channels that you have to check out as a photographer. Create Great Bokeh By Following These Simple Tips. Focus Pyramid | Autofocus Lens Calibration Tool | AF Micro-adjustment. Focus Pyramid | Autofocus Lens Calibration Tool | AF Micro-adjustment. Three Reasons You're Not Ready To Shoot A Wedding – And One Way To Fix It: by Angelo Stavrow. Photo Credit: ©2010 Angelo Stavrow, Saad Khan and Caitlyn Bom With the advent of low-cost digital SLRs, the field of photography is being democratized — even the most entry-level version sports image quality and responsiveness that stand head and shoulders above the point-and-shoot cameras that reign supreme in the consumer market, offering the first-time photographer an excellent tool with which to begin learning.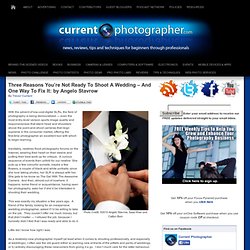 Inevitably, newbies flood photography forums on the Internet, wearing their heart on their sleeve and putting their best work up for critique. A curious sequence of events then unfold for our newbie: She puts up a few colourful sunsets, maybe a few flowers, a couple of black-and-white portraits; since she love taking photos, her SLR is always with her. Win SmugMug Pro for Life from PhotoWhoa! How To Make Selling Non-Scary. Starting a Photography Business: Part 11 – What are Keywords? Google made the news today about how it lists searches and it helped me decide to write this article now.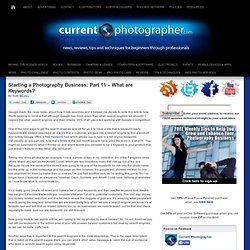 Worth bearing in mind is that although Google has more users than other search engines we shouldn't neglect the other search engines and their criteria, 20% of all users are working with Google's competition. One of the best ways to get the search engines to work for us is to have a site that is keyword ready. 40 Best WordPress Photography Website Templates.
Wedding Photography. Photo Websites. Camera Hardware. Great Photographers.
---