Best iPad Apps
Fill your iPad or iPad mini with the best software available in the Apple App Store. The Apple iPad is one of the most popular and influential consumer electronics devices in history.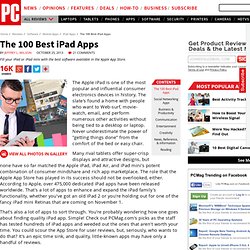 Best iPad Apps | iPad 2 Apps
Best iPad Apps
Best iPad apps of 2011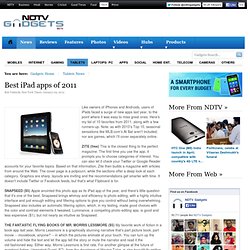 Like owners of iPhones and Androids, users of iPads faced a surge of new apps last year, to the point where it was easy to miss great ones. Here's my list of 10 favorites from 2011, along with a few runners-up. Note: as with 2010's Top 10, seasonal sensations like MLB.com's At Bat aren't included, nor are games, which I'll cover separately online. ZITE (free) This is the closest thing to the perfect magazine. The first time you use the app, it prompts you to choose categories of interest.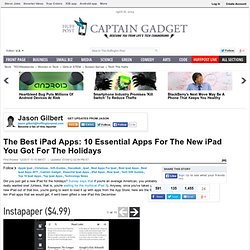 The Best iPad Apps: 10 Essential Apps For The New iPad You Got For The Holidays
You're going to want to do a lot of reading on your iPad -- and not just book-reading, either!
The editor of our gadget section loves this app. Here's his rave review: "Scribblenauts may look like a children's game, but it's actually one of the most ingenious and brilliant games ever made. In Scribblenauts, you're presented with various challenges.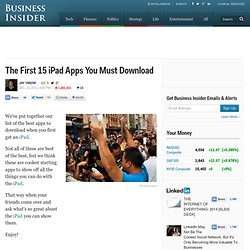 Best iPad Apps