Useful Ideas!!
Technology is a tool that can be used to help teachers facilitate learning experiences that address the diverse learning needs of all students and help them develop 21st Century Skills.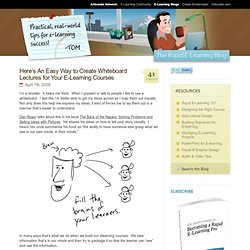 Here's An Easy Way to Create Whiteboard Lectures for Your E-Learning Courses
I'm a doodler. It helps me think.