EbOOkSeiTen
WDB - Wolfenbütteler Digitale Bibliothek
qDocuments - Search and Download PDF, DOC AND PPT Documents.
Magazines Download - All in PDF | automatic search engine for PDF files. Find your magazine, everyday!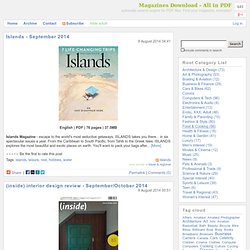 15 January 2014 14:56 English | PDF | 94 pages | 42.7MB Maxim - the world's leading men's magazine gives men what they want - beautiful women and intense sex.
... es el título de un libro que he encontrado navegando por Linkedin. Saldrá a la venta a finales de este mes, pero se puede descargar una versión de muestra gratuita aquí. Lo escribe un ingeniero indio afincado en Australia: Dharmit A. Thakore.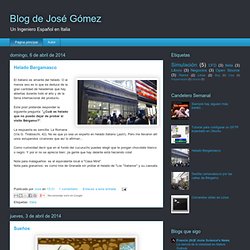 Book Description Xtext is an open source Eclipse framework for implementing domain-specific languages together with its IDE functionalities. It lets you implement languages really quickly, and, most of all, it covers all aspects of a complete language infrastructure, starting from the parser, code generator, interpreter, and more. "Implementing Domain-Specific Languages with Xtext and Xtend" will teach you how to develop a DSL with Xtext, an Eclipse framework for implementing domain-specific languages. The chapters are like tutorials that describe the main concepts of Xtext such as grammar definition, validation, code generation, customizations, and many more, through uncomplicated and easy-to-understand examples.