AchItec
Norwegian Wild Reindeer Centre Pavilion by Snøhetta
The rippled timber core of this reindeer observation pavilion by architects Snøhetta mirrors the curves of the surrounding Dovre Mountains in Norway. Above: photograph is by diephotodesigner Named the Norwegian Wild Reindeer Centre Pavilion, the building is used as an education centre by charity the Wild Reindeer Foundation. A rectangular steel frame contains the pavilion and a glazed wall lines the observation area. Norwegian ship-builders constructed the curved timber centre from pine beams, which were milled using digital models and then pegged together. Visitors to the pavilion can sit on the wooden form, where they are warmed by a suspended furnace.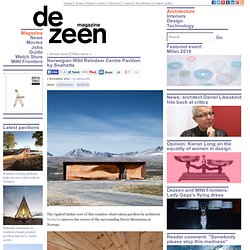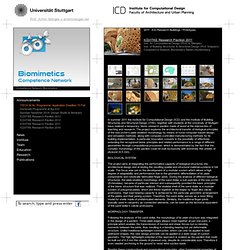 In summer 2011 the Institute for Computational Design (ICD) and the Institute of Building Structures and Structural Design (ITKE), together with students at the University of Stuttgart have realized a temporary, bionic research pavilion made of wood at the intersection of teaching and research. The project explores the architectural transfer of biological principles of the sea urchin's plate skeleton morphology by means of novel computer-based design and simulation methods, along with computer-controlled manufacturing methods for its building implementation. A particular innovation consists in the possibility of effectively extending the recognized bionic principles and related performance to a range of different geometries through computational processes, which is demonstrated by the fact that the complex morphology of the pavilion could be built exclusively with extremely thin sheets of plywood (6.5 mm).
ICD/ITKE Research Pavilion 2011 « Institute for Computational Design (ICD)
See-through church, Limburg/Belgium by Gijs Van Vaerenbergh | Architecture Lab
Project Details: Location: Limburg, Belgium Type: Cultural - Public Architects: Gijs Van Vaerenbergh - www.gijsvanvaerenbergh.com Photos: Kristof Vrancken / Z33 – Mine Daelemans photo by Kristof Vrancken / Z33 The church is a part of the Z-OUT project of Z33, house for contemporary art based in Hasselt, Belgium. Z-OUT is an ambitious longterm art in public space project that will be realised on different locations in the Flemish region of Limburg over the next five years. photo by Kristof Vrancken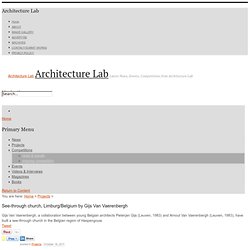 We are looking for a full time Front Office Assistant to support our administration and growing staff of 90 by handling the front desk. As Front Office Assistant, you will be part of the Admin Team in New York and will work closely with the Front Office Manager and the Office Assistant. You will have the unique opportunity to interact with every person who visits BIG. You will be responsible for: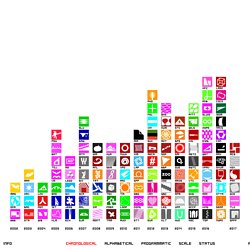 BIG | Bjarke Ingels Group
Home and Gardening
Stair Porn .org – Stairs and nothing but
These structures were commissioned by former Yugoslavian president Josip Broz Tito in the 1960s and 70s to commemorate sites where WWII battles took place (like Tjentište, Kozara and Kadinjača), or where concentration camps stood (like Jasenovac and Niš). They were designed by different sculptors (Dušan Džamonja, Vojin Bakić, Miodrag Živković, Jordan and Iskra Grabul, to name a few) and architects (Bogdan Bogdanović, Gradimir Medaković...), conveying powerful visual impact to show the confidence and strength of the Socialist Republic. In the 1980s, these monuments attracted millions of visitors per year, especially young pioneers for their "patriotic education." After the Republic dissolved in early 1990s, they were completely abandoned, and their symbolic meanings were forever lost.
25 Abandoned Yugoslavia Monuments that look like they're from the Future