ED Tech
learning games
Time for another annual"The Best…" list…. This covers new games since I posted The Best Online Learning Games Of 2013 — So Far six months ago. As usual, In order to make it on this list, games had to: * be accessible to English Language Learners. * provide exceptionally engaging content. * not provide access to other non-educational games on their site, though there is one on this list that doesn't quite meet this particular criteria.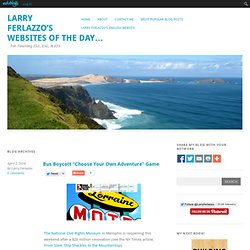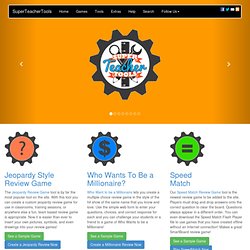 Speed Match Our Speed Match Review Game tool is the newest review game to be added to the site. Players must drag and drop answers onto the correct question to clear the board. Questions always appear in a different order. You can even download the Speed Match Flash Player file to use games that you have created offline without an Internet connection!
Super Teacher Tools
Evernote – an attempt at the definitive summary of teacher uses!
Well it's been just over 2 years since I tentatively pulled out my iPhone in class and trialled using the app 'Evernote' for the first time. If it wasn't love at first use, it sure was close.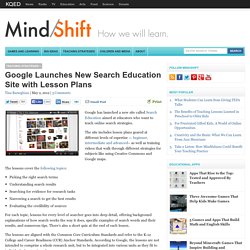 Google Launches New Search Education Site with Lesson Plans
Google has launched a new site called Search Education aimed at educators who want to teach online search strategies.
A to Z Web Tools:M
The new letter is M today. MoshiMonsters is a virtual world for children where children can create their own cute monster avatars, play games and practice English with them. MultiURL is a tool to combine links into one short link and share it with others.