ED Tech
learning games
Kathy Sierra, the well-known and respected tech writer and thinker, posted a lengthy comment on my post from earlier today titled The Dangers Of "Gamification" In Education. I thought it deserved to be read more widely, and she graciously agreed to let me reprint it as a separate blog post. For those readers who might not be familiar with Kathy, here's a short bio: Former game designer (Virgin, MGM), was a master trainer at Sun Microsystems (training the trainers), taught new media studies and interaction design at UCLA Extension, and created the Head First learning series for O'Reilly Media. Her books are currently the top-two longest-running technology bestsellers on Amazon, with more than a million copies in print alone. She believes the success of her books is due to applying game design principles to learning, and that gamification today has nothing to do with game design.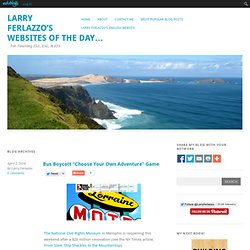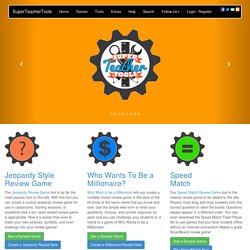 Our Flash Jeopardy Review Game tool is by far the most popular tool on the site.
Super Teacher Tools
Evernote – an attempt at the definitive summary of teacher uses!
Well it's been just over 2 years since I tentatively pulled out my iPhone in class and trialled using the app 'Evernote' for the first time. If it wasn't love at first use, it sure was close.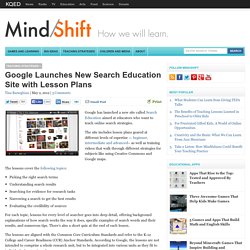 Google Launches New Search Education Site with Lesson Plans
Google has launched a new site called Search Education aimed at educators who want to teach online search strategies.
A to Z Web Tools:M
The new letter is M today. MoshiMonsters is a virtual world for children where children can create their own cute monster avatars, play games and practice English with them. MultiURL is a tool to combine links into one short link and share it with others.