Inspirational
I'll Show You How Great I AM - Be Inspired!!.rv
Willpower is one of the most important predictors of success in life. While small studies through the years have linked high levels of self-control to better health, relationships, and finances, a landmark study published this past January provided the strongest evidence to date. And taking on specific habits - like brushing your teeth with the opposite hand - can increase levels of self-control. One psychologist likened willpower to a muscle: "If you exercise it, you can make it stronger,'' he said.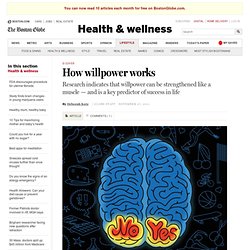 In this special year-end collaboration, TED and The Huffington Post are excited to count down 18 great ideas of 2011, featuring the full TEDTalk with original blog posts that we think will shape 2012. Watch, engage and share these groundbreaking ideas as they are unveiled one-by-one, including never-seen-before TEDTalk premieres. Standby, the countdown is underway!
Graham Hill: Less Stuff, More Happiness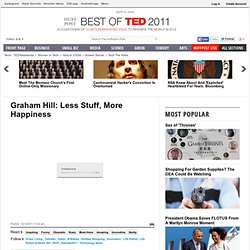 By: Maria Popova "Through our scopes, we see ourselves. Every new lens is also a new mirror."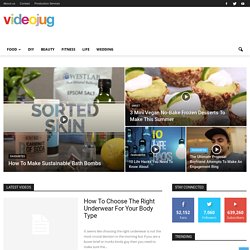 How To Make A Bridesmaid Paper Flower Hair Accessory Make your wedding budget go further by making your own beautiful paper flower hairpieces for your bridesmaids. In this e... Digital Photography Tips: Exposure, Shutter Speed And Aperture These digital photography tips give you a guide to the exposure, shutter speed and aperture of your digital camera. It ... London: 5 Best Shopping Areas London is a shopper's heaven, offering everything from world-famous department stores, to quirky street stalls, to speci...