SMART
Training, content, and community My cart Sign In | Join for free!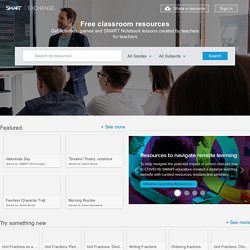 Free Smartboard - Free PowerPoint to Flash converter Create free buttons in just a few clicks
Teaching with SMARTBoard
SMART Notebook CampWhen: Monday July 9 and Tuesday July 10, 2012Where: Naperville Central High School in Naperville, IL (Just west of Chicago)440 W. Aurora Ave, Naperville ILTimes: Monday Noon-9pm, Tuesday 8am-5pmWho: Novice SMARTBoard Users, Any Subject, Any GradeIncluded: 2 meals and a bunch of books and softwareCost: $330 Do you want to effectively teach with the SMARTBoard? This is workshop full of ways to engage your students while using SMART technologies.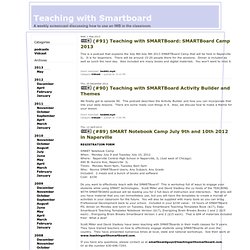 Teachers Love SMART Boards
Smart Board Resources