Recipes
One Pot Chili Casserole
Campbell's Kitchen - One Dish Chicken & Rice Bake
Panko-Crusted Pork Chops
Dutch Oven Beef and Noodle Casserole
Spicy Corn and Chicken Chili
Mixed Fruit Smoothie
Black Beans with Canadian Bacon over Rice
Method: On a plate, combine flour, salt, pepper and thyme.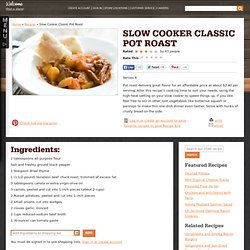 Classic Pot Roast
Manly Chili - 326341 - Recipezaar
Pork Chops with Mustard Sauce Recipe at Epicurious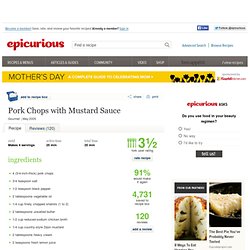 yield Makes 4 servings active time 25 min total time 25 min Preparation Put oven rack in middle position and preheat oven to 325°F. Heat a dry 12-inch heavy skillet over moderately high heat until hot.
Orange and Ginger Pork Chops
Slow-Cooked Pulled Pork Sandwiches
Spiced Iced Tea Punch