Env 2
Seventh Generation's Guide to Composting
They are known as the three Rs, the holy trinity of sustainability that asks us to Reduce, Reuse, and Recycle. I would now like to suggest a fourth R: Rot. It may sounds strange, but rot is a crucial part of maintaining a low-impact home.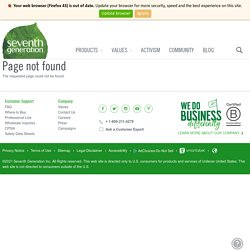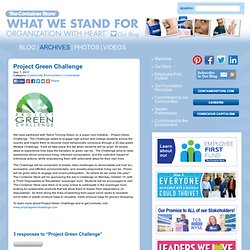 What We Stand For | The Container Store
Share on pinterest_shareShare on facebookShare on twitterShare on emailMore Sharing ServicesShare We have partnered with Teens Turning Green on a super cool initiative…Project Green Challenge. The Challenge seeks to engage high school and college students across the country and inspire them to become more behaviorally conscious through a 30-day green lifestyle Challenge. It will all take place this fall when students will be given 30 simple steps to experience how easy the transition to green can be. The Challenge aims to raise awareness about conscious living, informed consumption, and the collective impact of individual actions, while empowering them with actionable steps for their own lives. The Challenge will be comprised of simple, daily challenges to demonstrate just how fun, accessible, and effective environmentally- and socially-responsible living can be.
Recycle City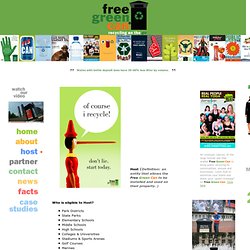 Free Green Can: Recycling On The GO!
Who is eligible to Host? Park Districts State Parks Elementary Schools Middle Schools High Schools Colleges & Universities Stadiums & Sports Arenas Golf Courses Marinas Fitness Centers Municipalities and Downtown Streets Retail and Shopping Malls Convention Centers ........ and many more. Host Benefits:
Shop: Product Detail
Customize Your Design
Electronics TakeBack Coalition
Dump and Haul
Recycling Bins and Components