Education
Education Week. High school students looking to prepare for Advanced Placement exams, or simply expand their academic knowledge, now have free access to an array of classes through an online platform created by two of the nation's top universities, in one of the most ambitious and direct efforts to date to bring MOOCs into K-12 education.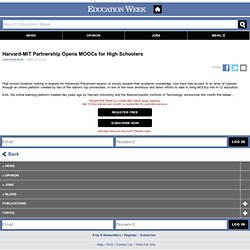 EdX, the online learning platform created two years ago by Harvard University and the Massachusetts Institute of Technology, announced this month the releas... Put the Awe Back in "Awesome" -- Helping Students Develop Purpose. Image credit: iStockPhoto Imagine being Ryan Hreljac's first grade teacher.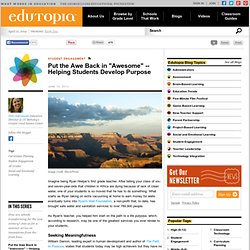 After telling your class of six- and seven-year-olds that children in Africa are dying because of lack of clean water, one of your students is so moved that he has to do something. COER13 - OER selbst machen by André J. Spang on Prezi. Edutopia : "It's not that I'm so smart,... The Importance of Community Involvement in Schools. According to the recent MetLife Survey of the American Teacher, teachers, parents and students all agree that parent engagement in schools has increased over the past 25 years.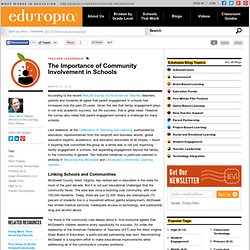 Given the role that family engagement plays in not only academic success, but life success, that is great news. However, the survey also noted that parent engagement remains a challenge for many schools. Create a Good Environment for Studying at Home. A core goal of education is to create lifelong learners.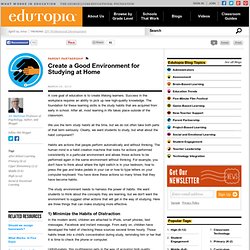 Success in the workplace requires an ability to pick up new high-quality knowledge. The foundation for these learning skills is the study habits that are acquired from early in school. After all, most learning in life takes place outside of the classroom. WEB|WISE|KIDS - E Rate, Internet Safety For Kids, Internet Safety Tips, Internet Safety for Teen, Child Internet Safety, Internet Safety Games, Internet Safety Curriculum.
DIGITAL LEARNING ENVIRONMENTS: Tools and Technologies for Effective Classrooms. KnowHow2GO Homepage. FRONTLINE: growing up online. Building Excellent Schools: Home Page.
---