Rabazz
Do's And Don'ts: In-Game Ads And Advergames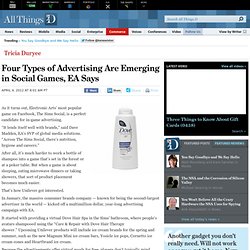 As it turns out, Electronic Arts' most popular game on Facebook, The Sims Social, is a perfect candidate for in-game advertising. "It lends itself well with brands," said Dave Madden, EA's SVP of global media solutions.
Electronic Arts Sees Four Types of Advertising Emerging in Social Game - Tricia Duryee - Commerce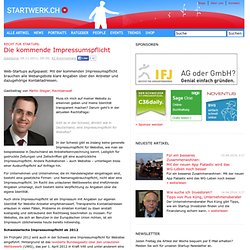 Recht für Startups: Die kommende Impressumspflicht » startwerk.ch
Web-Startups aufgepasst: Mit der kommenden Impressumspflicht brauchen alle Webangebote klare Angaben über den Anbieter und dazugehörige Kontaktadressen. Gastbeitrag von Martin Steiger, Rechtsanwalt Muss ich mich auf meiner Website zu erkennen geben und meine Identität transparent machen?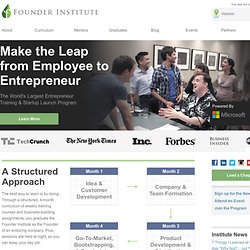 The Founder Institute: Helping Founders to Build Great Companies
Location Choose a city closest to you. Finland Winter 2012 Applications: 2012-11-04 Sessions: 2012-11-19 - 2013-03-12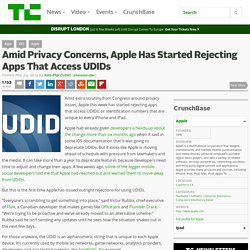 Amid Privacy Concerns, Apple Has Started Rejecting Apps That Access UDIDs
Amid extra scrutiny from Congress around privacy issues, Apple this week has started rejecting apps that access UDIDs, or identification numbers that are unique to every iPhone and iPad.
wp-content/uploads/2011/09/NBRT_C07.pdf
The New Business Road Test by John Mullins
FTW | Can't Lose.
St. Galler Management-Modell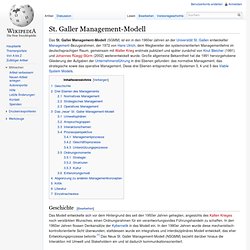 Das St. Galler Management-Modell (SGMM) ist ein in den 1960er Jahren an der Universität St. Gallen entwickelter Management-Bezugsrahmen, der 1972 von Hans Ulrich, dem Wegbereiter der systemorientierten Managementlehre im deutschsprachigen Raum, gemeinsam mit Walter Krieg erstmals publiziert und später zunächst von Knut Bleicher (1991) und Johannes Rüegg-Stürm (2002) weiterentwickelt wurde.
www.google.ch/url?sa=t&rct=j&q=&esrc=s&source=web&cd=1&ved=0CCcQFjAA&url=http%3A%2F%2Fwww.mobilesquared.co.uk%2Fpdfs%2Fadsmobi_whitepaper_october2011.pdf&ei=x_BhT49Vg4A6-b3Ugwg&usg=AFQjCNE2Luz34IXL4_mbi-jOuK4QaczL9g&sig2=MkfvjbruA0jgdETL1EyJzw
wp-content/uploads/2012/03/RichMedia-GrowsUpScalesUp.pdf?utm_source=blog&utm_medium=blog_link&utm_campaign=rich_media_blog_post
roland michelberger - Google-Suche
LÜBECK Musterverträge | Provisionsvertrag mit Partner zur Neukundenvermittlung | Kooperationsverträge
Vereinbarung zwischen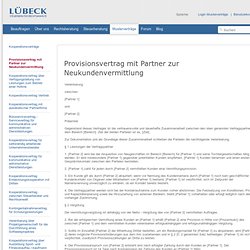 WakeUP Nokia Software - micmob.com
2010/05/16/iphone-app-sales-exposed/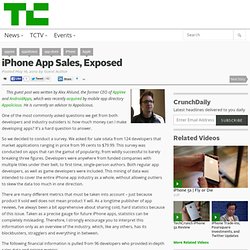 This guest post was written by Alex Ahlund, the former CEO of AppVee and AndroidApps, which was recently acquired by mobile app directory Appolicious. He is currently an advisor to Appolicious.
Kiip: Which mobile games does Kiip integrate with
Kiip - Competitors
The Top 25 Hottest Mobile Game Developers