Zucchini
Zucchini Cheddar Drop Biscuits. Hiiiiiii, you cute people, you!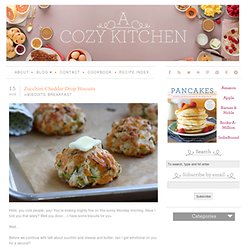 You're looking mighty fine on this sunny Monday morning. Have I told you that lately? Carrot and Zucchini Bars with Lemon Cream Cheese Frosting. So for today's zucchini recipe I tried a dessert.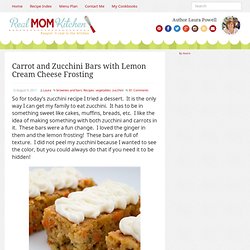 It is the only way I can get my family to eat zucchini. It has to be in something sweet like cakes, muffins, breads, etc. I like the idea of making something with both zucchini and carrots in it. These bars were a fun change. I loved the ginger in them and the lemon frosting! Zucchini-Chocolate Olive Oil Bread Recipe | A Sweet Spoonful. There are some things you don't question or plan for.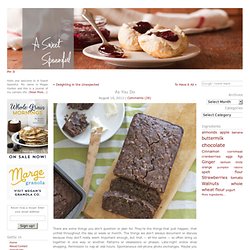 They're the things that just happen, that unfold throughout the day or week or month. The things we don't always document or discuss because they don't really seem important enough, but that — all the same — so often bring us together in one way or another. Patterns or obsessions or phases. Late-night online shoe shopping. Permission to nap at odd hours. Whole Wheat Zucchini Banana Bread Recipe. Zucchini Carrot Oatmeal Muffins | kitchenpreserve.com. Zucchini Bread. Just Putzing Around the Kitchen: Zucchini Cakes. I think it's safe to say that the zucchinis have won.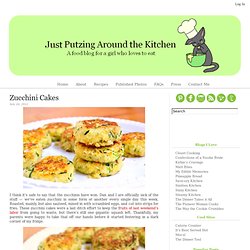 Dan and I are officially sick of the stuff — we've eaten zucchini in some form or another every single day this week. Roasted, mainly, but also sauteed, mixed in with scrambled eggs, and cut into strips for fries. These zucchini cakes were a last ditch effort to keep the fruits of last weekend's labor from going to waste, but there's still one gigantic squash left.
---