Vegetables
Paneer stuffed Cauliflower Kofta Curry | Side dish for Chapathi. I love koftas based gravies, and whenever we dine out I make it a point to order it as a side dish.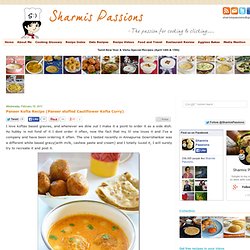 As hubby is not fond of it I dont order it often, now the fact that my lil one loves it and I've a company and have been ordering it often. The one I tasted recently in Annapurna Gowrishankar was a different white based gravy(with milk, cashew paste and cream) and I totally luved it, I will surely try to recreate it and post it. From the day I saw the cauliflower kofta curry in Raks Kitchen I wanted to try it. Oven Roasted Brussels Sprouts with Tempeh | Wishful Chef. We didn't eat Brussels sprouts growing up, but after moving back to the East Coast they quickly became one of my favorite seasonal vegetables.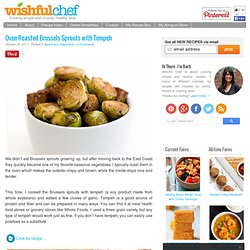 I typically roast them in the oven which makes the outside crispy and brown, while the inside stays nice and tender. This time, I cooked the Brussels sprouts with tempeh (a soy product made from whole soybeans) and added a few cloves of garlic. Tempeh is a good source of protein and fiber and can be prepared in many ways. You can find it at most health food stores or grocery stores like Whole Foods. I used a three grain variety but any type of tempeh would work just as fine.
Onions
Carrots. Alchemy in The Kitchen - Simple Ingredients, Magical Food: Sweetcorn and Feta Pies – Accidentally Vegetarian. I am becoming an accidental vegetarian.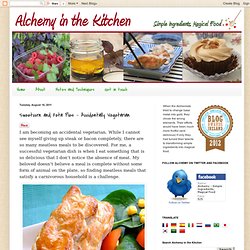 While I cannot see myself giving up steak or bacon completely, there are so many meatless meals to be discovered. For me, a successful vegetarian dish is when I eat something that is so delicious that I don't notice the absence of meat. Baked Green Bean Fries with Roasted Garlic Dipping Sauce. Do you ever find yourself in one of those moments where you just have no idea what to do next and you find yourself unable to do anything at all?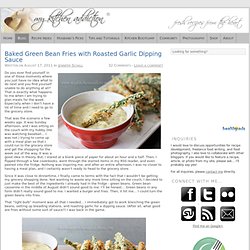 That is exactly what happens to me when I am trying to plan meals for the week. Especially when I don't have a lot of time and I need to go to the grocery store. That was the scenario a few weeks ago. It was Sunday afternoon, and I was sitting on the couch with my hubby (He was watching baseball… I was not.) trying to come up with a meal plan so that I could run to the grocery store and get the shopping for the week out of the way. Sweet Chili Green Beans. Happy Friday everybody!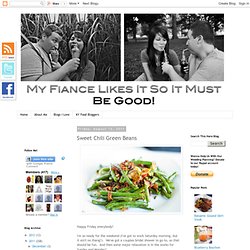 I'm so ready for the weekend (I've got to work Saturday morning, but it ain't no thang!). We've got a couples bridal shower to go to, so that should be fun. And then some major relaxation is in the works for Sunday and Monday! Now I used to think I had a favorite green bean recipe. I mean, it's all the rage on Food52, too.
Corn
Zucchini. Potatoes. Mixed. Beguni- Batter Fried Eggplants. Featured in the Delicious Links in The Kitchn.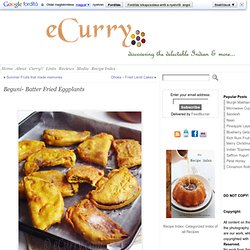 Here we are waiting and praying for a few drop of rain. The earth is cracking in deep veins, dry and thirsty.The cool summer green has given way to patches of yellow and brown and an inexplicable stillness in the air. How to love Brussel Sprouts. I never grew up with brussel sprouts, I never had to endure a miserable soggy boiled sprout that was forced upon me, just so I could leave the table.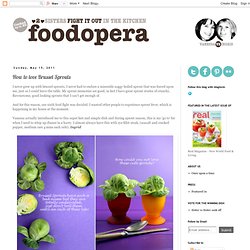 My sprout memories are good, in fact I have great sprout stories of crunchy, flavoursome, good looking sprouts that I can't get enough of. And for this reason, our sixth food fight was decided. Stir fried broccoli. 2 tbsp oil 1/4 tsp mustard seeds 2 cups of broccoli diced 2 tbsp onion chopped.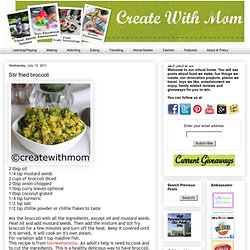 Baked Eggs in Tomato Cups. I should really rename this post "Baked Eggs in Tomato Cups and Sometimes Being Spontaneous Is Not A Good Idea".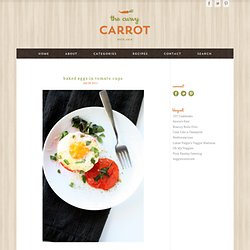 For some of you who may know, about a month ago I moved to the New England area to begin a new one-year fellowship. And, while I absolutely loved the material I was working with and learning about from 6:45 am to 5 pm at night, going home was not fun. Because, as I soon found out, my little 400 square-foot-ish apartment had a few unwelcome visitors…I had a mouse infestation. My two cats, Cosmo and Jinxie, quickly became mouse-killing machines, even taking up their "posts" diligently each night (Cosmo took the couch area, and Jinxie took the area near the stove). There were also several other major issues with this apartment as well, concerns about my safety (having people barge into your apartment unannounced can be a little unnerving to someone who lives alone) were at the top of the list.
---