Tenderloin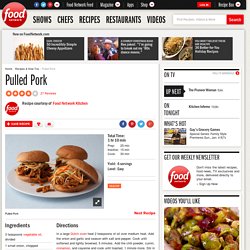 Pulled Pork Recipe : Food Network Kitchens
Notes This tender and juicy pulled pork starts with a surprising choice: pork tenderloin. By simmering large pieces of pork tenderloin in a tangy sauce and then shredding it with two forks the result is tender pork tossed with lots of rich flavorful sauce. The final touch is a crunchy broccoli slaw with a mustardy dressing.
Spicy Grilled Pork Tenderloin Recipe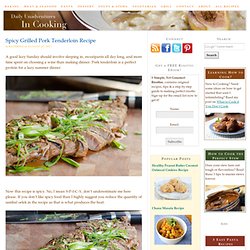 A good lazy Sunday should involve sleeping in, sweatpants all day long, and more time spent on choosing a wine than making dinner. Pork tenderloin is a perfect protein for a lazy summer dinner. Now this recipe is spicy. No, I mean S-P-I-C-Y, don't underestimate me here please.
Today I have a delicious Asian inspired recipe for Pork Tenderloin slightly modified from this recipe on The Other Side of Fifty . It's a simple recipe that can be made with ingredients you probably already have in your fridge, which is always a plus for me! So let's get to the recipe! 1 Pork tenderloin (.4 kg approx) 3 Tbsp Soy Sauce 2 Tbsp Sesame Oil 2 Tbsp Oyster Sauce (in place of Worcestershire Sauce) 1 Tbsp Brown Sugar 1/2 Tsp Onion Powder 2 Cloves Minced Garlic 1 Tsp Black Pepper 1 Tbsp Chili Garlic Sauce (Optional – Spicy) 1/2 Tbsp Corn Starch 1/2 Cup Chicken or Beef Broth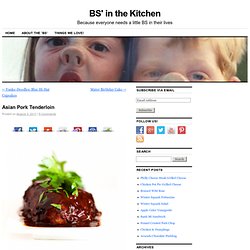 Asian Pork Tenderloin
I'm off to BlogHer 2011 tomorrow, courtesy of Knorr ! If you will be attending, please come up to me and say hi! You can also come watch me cook my Weeknight Chicken & Mushroom Pho live at the Knorr Kitchen Booth (in the exhibit hall, booth #115) at 11 AM on Saturday, August 6th! I'm very excited, and, of course, very nervous, but either way, I'm thrilled to be a part of this competition and I can't wait to attend my first BlogHer conference. I wanted to cook something comforting, seeing as how I will be gone for four days without Kramer, which rarely happens. I'm really going to miss him!
Vietnamese Coconut Pork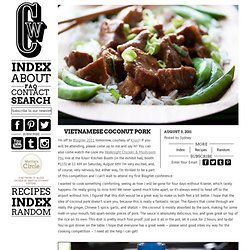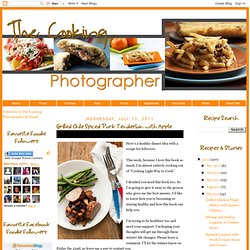 Grilled Chile Spiced Pork Tenderloin with Apple Chutney and Leftover Sandwiches (Giveaway Too.)
Here's a healthy dinner idea with a recipe for leftovers. This week, because I love this book so much, I'm almost entirely cooking out of "Cooking Light Way to Cook". I decided you need this book too.
Now that I live in Southern California, I've been diving into the world of Mexican food. I've shared with you before that I've never been a fan, until recently. Ben is partially responsible for my conversion, but I think the other reason is because I've finally been exposed to good Mexican food.
Chipotle Shredded Pork Enchiladas