Pizzas
Potato Pizza for One w/ Whole Wheat Garlic Crust. As much as I love all whole grains, I haven't made my peace with whole grain pizza crust.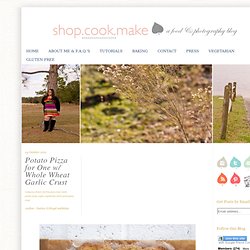 It always ends up mealy and flavorless. So I took a cue from my newest favorite pizza place, and added mashed garlic to the crust. It helped a lot in the flavor department. I wasn't able to taste the strong wheat flavor. Thai Chicken Pizza. Family Spice Blog: Being Professional and a Tomato & Brie Tart. Sun-Dried Tomato & Basil Pesto Pizza. One of my favorite childhood TV shows was the amazingly addicting, absolutely ridiculous cartoon series, Teenage Mutant Ninja Turtles.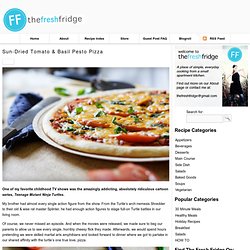 My brother had almost every single action figure from the show. From the Turtle's arch-nemesis Shredder to their old & wise rat master Splinter, he had enough action figures to stage full-on Turtle battles in our living room. Of course, we never missed an episode. And when the movies were released, we made sure to beg our parents to allow us to see every single, horribly cheesy flick they made. Spinoccoli Pizza. It's no surprise to me that, when faced with a new pizza recipe, we wouldn't be all over it.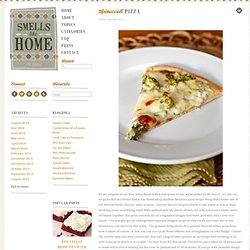 It's also no surprise that my friend Annie has dreamed up another fabulous pizza recipe being that I know one of her favorite foods, like my own, is pizza. Annie's Spinoccoli pizza lends a silly name to a drop dead amazing pizza, combining fresh baby spinach and itty pieces of broccoli with a luscious white sauce. All baked together, the pizza reminds me of a vegetable lasagna and that's probably why I love it so much. I've actually got an unforgettable spinach lasagna recipe to share with you soon but in the meantime, you must try this pizza. The greatest thing about this spinach broccoli pizza, aside from how it tastes of course, is that you can use up all those leftover bits of vegetables in your fridge. Stromboli recipe. Recipe: stromboli You know how I have that terrible habit of sitting on the NOAA forecast website in winter in the hopes that my reloading of the page will somehow change "sunny" to "blizzard"?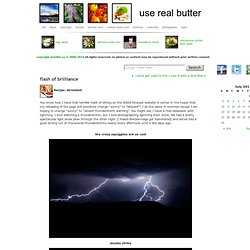 I do the same in summer except I am hoping to change "sunny" to "severe thunderstorm warning". Pizza Puffs. These pizza puffs work as an appetizer or a fun dinner.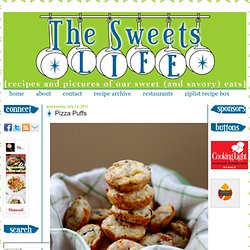 Perhaps Rachel Ray intended them as a recipe for kids, but I found that they were incredibly "man-friendly" as well. I made a double batch, with the intention of freezing half for a later date and leaving the second half for Ryan's "man night" (video games and cigar smoking, in case you were wondering).
Grilled Pizza with Figs, Applewood Smoked Bacon and Sweet Cherries. 1.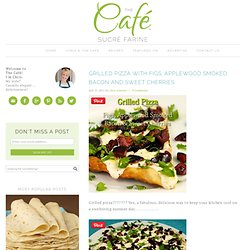 Place dry ingredients in the bowl of a stand mixer with dough hook attached. Mix for about 30 seconds until well combined. Add hot water and olive oil. Mix with dough hook for about 10 minutes. Fresh Tomato Mozzarella Tart with Basil Garlic Crust. Sometimes choosing new recipes to make in the Summer is a completely overbearing experience.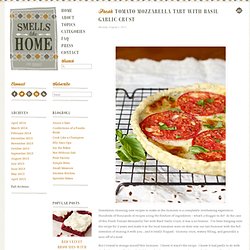 Hundreds of thousands of recipes using the freshest of ingredients – what's a blogger to do? In the case of this Fresh Tomato Mozzarella Tart with Basil Garlic Crust, it was a no-brainer. I've been hanging onto the recipe for 2 years and made it as the local tomatoes were on their way out last Summer with the full intention of sharing it with you…and it totally flopped. Gummy crust, watery filling, and generally a turn-off of a meal. But I vowed to avenge myself this Summer.
---