Cookies
Chocolate Crinkle Cookies. I'm always writing about my husband, family, cravings, trips, and experiences.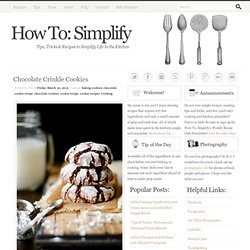 I love sharing all of my stories with you not only because I believe it gives you a better understanding of why I prepare certain recipes, but I like that it gives you a glimpse into my life. From my stories, you can probably gather that I love my husband, cherish my family, and enjoy reminiscing about trips, experiences, and childhood memories. What's missing from that list? Dark-Chocolate-Ginger Crinkles Recipe. Peanut Butter and Bacon Cookies | Jo Cooks. Pumpkin Snickerdoodles. I have missed baking these past few months and I was very excited to get back in the kitchen this past weekend.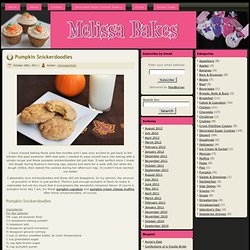 With that said, I wanted to ease myself back into baking with a simple recipe and these pumpkin snickerdoodles did just that. It was perfect since I made the dough during Audrey's morning nap, played and went for a walk with her while the dough chilled, then baked the cookies during her afternoon nap. It couldn't have worked out better. I absolutely love snickerdoodles and these did not disappoint. Candy corn cookies. I adore this photo.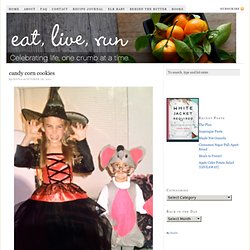 I adore my witch costume (that I wore for four years in a row), I adore my brother's handmade mouse costume and most of all, I adore my brother's chubby little mouse legs. I have so many great Halloween memories as a kid, all which end with my brother and I sitting on the living room floor with both our candy piles in front of us getting ready to "trade" after my mom inspected each and every piece. Watermelon warheads, green apple now and laters, caramel apple lollipops and little individual sized bags of candy corns were my favorites. Speaking of candy corn, how fun are these tiny cookies???
They're totally simply to make, too. Coffee Cake Cookies. Trading in the cake pan for a bake sheet, coffee cake gets a quick and easy cookie makeover that is every bit as moist and tender as its bigger cousin.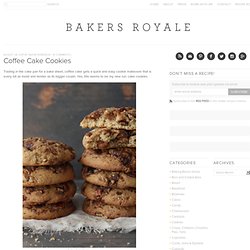 Yes, this seems to be my new run: cake cookies. Coffee Cake Cookies At the chance of sounding like I'm bragging, but you know what, I'm super excited about this new cookie recipe of mine. And as luck would have it, I nailed it on the first run. Okay, that's enough self-congratulatory back patting. Dinner or dessert: coconut macaroons. These coconut macaroons were the party favorite.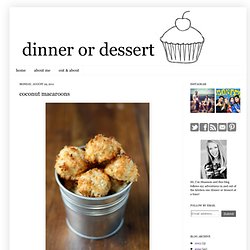 I wasn't a coconut lover until my French sister-in-law, Morgane, made coconut macaroons and I fell in love with these bite-size cookies. These coconut macaroons have a chewy, sweet center and a golden crust that makes these nearly impossible to stop eating. They take less than 30 minutes to make and will please any crowd.
Chocolate cookies
Choc chip. Power bar cookies | BiteDelite.com. CNYEats A Taste of Utica Anise Cookies. From the kitchen of Mary Mayer and posted by Chris, this lovely licorice flavored cookie brings back a lot of good memories for Utica Italians.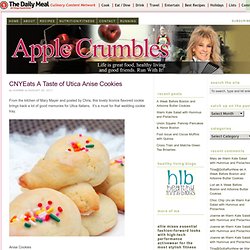 It's a must for that wedding cookie tray. Anise Cookies 3 eggs1 cup sugar1 tsp vanilla4 tsp anise flavoring5 cups flour3 TBS baking powder3/4 cup shortening (butter or a healthy choice margarine)1 cup milk For the glaze, you will need. Red Velvet Cookies with Cream Cheese Swirl » amyBITES. I'm extraordinarily picky about red velvet cake.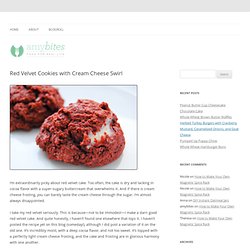 Too often, the cake is dry and lacking in cocoa flavor with a super-sugary buttercream that overwhelms it. And if there is cream cheese frosting, you can barely taste the cream cheese through the sugar. I'm almost always disappointed.. I take my red velvet seriously. Biscoff Crunch White Chocolate Chip Cookies. I know I create zillions of cookies, but sometimes I just can't help myself.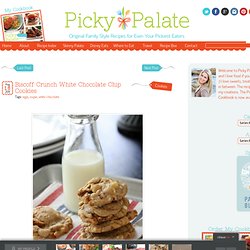 I am a cookie nut, what can I say? When I first sampled Biscoff cookies on Delta Airlines a while ago, I was immediately hooked and looked forward to any time I would fly Delta so I could get those cookies! Soft Frosted Sugar Cookies. Homemade Somoas. Once Upon a Plate: Samoas ~ The Girl Scout Cookie Clone. Nanny's Amazing Ginger-Toffee-Molasses Cookies. Ginger Cookies. Ginger cookies in the summer?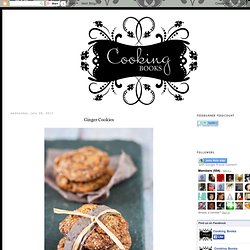 What the what? It's too hot out. We should be eating citrus, or fruit, or something cooling. To that I say pfssshhh. Lemon drop cookies. Before Michael and I moved to our lovely spot in the desert, we were in college.
In another state. And in that state, there is a place called Over the Top Cookies . And they are definitely over the top.
Coffee and cinnamon cookies. 6.50 - Budzik dzwoni po raz pierwszy. 6.55 - Budzik dzwoni po raz drugi. 7.00 - Budzik dzwoni po raz trzeci. Wstaję.... 7.10 - Wracam do łóżka. Z ogromną filiżanką capuccino obficie posypanym cynamonem i kalendarzem, by z logistyczną precyzją rozplanować cały zaczynający się dzień.
---