Appetizers
Bite-sized Baked Brie. My hair is straight today.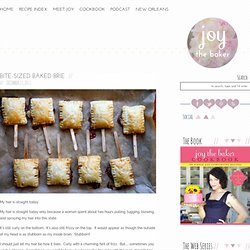 My hair is straight today only because a woman spent about two hours pulling, tugging, blowing, and spraying my hair into this state. It's still curly on the bottom. It's also still frizzy on the top. Crispy Southwestern Wontons. I am a huge fan these crispy, restaurant-style wontons.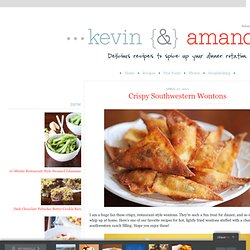 They're such a fun treat for dinner, and so easy to whip up at home. Here's one of our favorite recipes for hot, lightly fried wontons stuffed with a cheesy southwestern ranch filling. Hope you enjoy these! Here's one of my secrets to make weeknight dinners quick and hassle-free. Great Pumpkin… seeds! Maple cinnamon pumpkin seeds. I think we need to have a serious talk about snacks.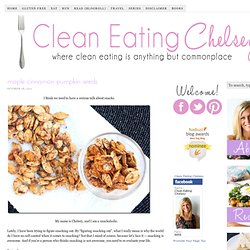 My name is Chelsey, and I am a snackaholic. Lately, I have been trying to figure snacking out. Homemade Chili Mac Recipe. Sometimes I get weird cravings.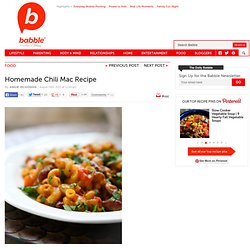 Yesterday I got a craving for Hamburger Helper. I haven't had it since I was a kid, and then I only ate it maybe 3 or 4 times. It wasn't that great, but I started thinking yesterday there's got to be a way to make it really good. Since yesterday was also my son's first day of preschool, I wanted to make him a dinner he would love. Since he also loves macaroni and cheese, I knew this dish would be a hit. Cajun Dirty Rice. Thursday, August 25, 2011 Cajun Dirty Rice Well, it's day 2 of our trek toNew Orleans.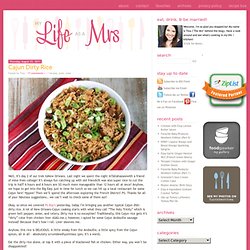 Last night we spent the night inTallahasseewith a friend of mine from college! It's always fun catching up with old friends! It was also super nice to cut the trip in half! Mini Mac and Cheese Pies and a Virtual Baby Shower. I'm relatively new to the blogging world.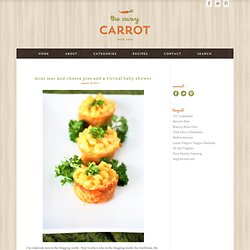 New to who's who in the blogging world, the traditions, the etiquette, and the community. At first, I was incredibly intimidated by the other bloggers out there-there's so much talent, so much experience, and so much genuine love, and I was hoping I could keep up with it all. But, there have been a few bloggers who have welcomed me whole-heartedly into this part of the world, and Josie, from Pink Parsley, has always been one of them.
I've grown to love Josie's blog, seeing her fantastic rendition of many Southern classics, her classic and inviting photography, but, best of all, feeling like I know her when I have never met her in person. Wasabi Cheese Crackers. Wow.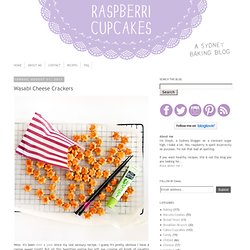 It's been over a year since my last savoury recipe. I guess it's pretty obvious I have a raging sweet tooth! But all this healthier eating has left me craving all kinds of naughty snacks, not just cake and lollies, but cheesy and salty snacks too. I had this sudden urge to make cheese crackers, ones that were like goldfish crackers or dixie drumsticks. A little bit of google searching and I found the perfect recipe - it's super easy and you basically throw everything into a food processor.
Chili Garlic Paste. Chili Garlic paste is a basic element for any kitchen.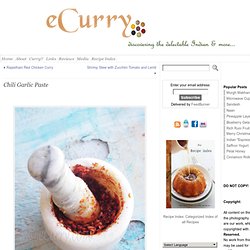 Every corner of the earth uses this combination some time or the other, and for various culinary uses. In Indian cuisine, (for those who use garlic in cooking, for there are many who do not), this basic paste is a must have, make ahead, store in the refrigerator kind of treasure. There are many uses to it – a a flavor enhancer in a curry, to use to make a chutney/spread/dips/sauces, for various marination, and as a rub for vegetarian and non vegetarian dishes.
It works wonders when you have this ready and do quick rub on meat, cheese or vegetables before a summer grill, or reach out for that little container and add some of it to the curry sauce you are making. I know that the shelves of the grocery stores are well stacked with innumerable varieties of the Chili Garlic pastes and sauces and I myself use the Sriracha sauce ever so often – more for that extra zing while cooking than as a condiment. Indian Spiced Nuts. I've gone NUTS !!!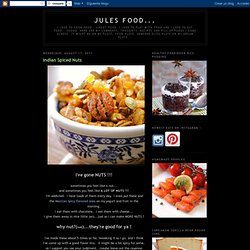 Sometimes you feel like a nut... and sometimes you feel like A LOT OF NUTS !!! I'm addicted. i have loads of them every day. i even put these and the Mexican Spicy flavored ones on my yogurt and fruit in the morning. i eat them with chocolate...i eat them with cheese... i give them away in nice little jars...just so i can make MORE NUTS !
Bread
Pajeon (Korean Scallion Pancake. Are you one of those who love eating Korean food because of the many side dishes served?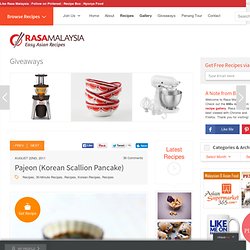 I love Korean food because of the banchan served along with rice and the main dish. Banchan are full of surprises and there are always something new to look forward t0: kimchi, stewed potato, Korean rice cake, spicy anchovy, Korean scallion pancake (pajeon), omelet, and more. Sometimes, I stuff myself eating the banchan so much that by the time the main entree comes, I am already full… In the Korean restaurant near my house, the ones that we often go to, pajeon or Korean scallion pancake is always served as a banchan. I love their pajeon because they are mini in shape, slightly orange in color because kimchi juice is added. Дип с козе сирене и сушени домати. 225гр. крема сирене225гр. козе сирене1-2 стръкчета зелен лук1/3 чаена чаша сушени домати, нарязани¼ чаена лъжица чесън на прах2/3 чаена чаша натрошени орехови ядки Смесете в блендера козето сирене и крема сиренето. Прибавете нарязания на ситно лук, доматите, чесъна.Смесете добре.Върху фолио поръсете орехови ядки, върху тях поставете, сместа от сиренето, оформете във формата на руло с лъжица, поръсете и отгоре сместа с орехи, и от двете страни по фолиото, за да може като се завие да полепнат върху сиренето.Оставете за една нощ в хладилника.
Поднесете с различни видове кракери.
Quinoa
Tomatoes. Grits Cakes - Dirty Gourmet. Grits Cakes 6 Comments » | Posted by Mai-yan on Friday, August 5th, 2011 It seems like just a week ago I was lamenting the fact that Emily had announced to the world wide web that I was officially old. Obviously life moved on, and now it's already August! Our birthday month highlights include a backpacking trip to the Golden Trout Wilderness (link) with a trans-Sierra road trip, and a camping bash at Figueroa Mountain to celebrate no less than 4 birthdays. Thai Spiced Baked French Fries Recipe: Healthy Sweet Potatoes & Russet. Guess what? My Thai Spiced French Fries have made it to the Alexia Foods top four in the semi finals of the Reinvent a Classic blogger contest. That means you can vote for them to become the next fry flavor to hit the stores in 2013. You can cast a vote every day (one time per 24 hour period) from now until March, 30th 2012.
Each and every vote counts! Salata cu piept de pui si avocado | bucatar maniac. Stiu ca va plac retetele rapide si care nu va dau mari batai de cap. Si mie imi plac. Si imi plac salataele improvizate pe loc, cu ce-ti trece prin cap, pe moment… si cu ce ai prin frigider pe moment. Asa se face ca o astfel de salata nu iese niciodata la fel. Asta-i si farmecul ei.
Chickpeas/hummus
Rosemary Gougere Recipe | A Sweet Spoonful. Weeks ago, as Sam and I were leaving my mom's cabin to head back to our respective cities, we stumbled upon something pretty great. Something unexpected, largely because most little towns in Vermont aren't necessarily known for wood-fired bakeries serving Intellegentsia coffee, perfectly flaky croissants and traditional cannelés. All of that and one of the lovelier open kitchens I've ever laid eyes upon. It was mid-day and we were both starving, but before deciding on a good spot for sandwiches, we strolled down the street to peek into an unassuming little bakery: Vergennes Laundry.
Tart with chicken and peas kinds Sweets ~ Broccoli and Tofu Stir-fry with Thai Red Rice (Low Glycemic Meal) A Palate and a Passport - lime battered fish with tzatziki.
Pizzas. Roasted Corn, Chicken and Coriander Soup. Sauces. Crostini with Brie and Cranberry Chutney | Simple Comfort Food. How to Make Your Own Labneh Cheese | Honest Cooking. Taking it easy and stayin' alive. | Katrina Runs For Food. Pav Bhaji (Spicy Vegetable Mash & Buttery Indian Rolls) | Sinfully Spicy.
---