Environment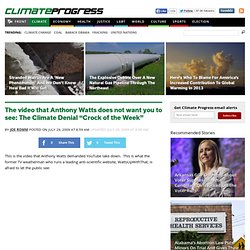 The video that Anthony Watts does not want you to see: The Climate Denial "Crock of the Week" « Climate Progress
This is the video that Anthony Watts demanded YouTube take down. This is what the former TV weatherman who runs a leading anti-scientific website, WattsUpWithThat, is afraid to let the public see: Fortunately, Anthony Watts knows even less about copyright laws than he does about climate science, if that's possible [see " Diagnosing a victim of anti-science syndrome (ASS) "].
Climate Change Denial
Climate Change blog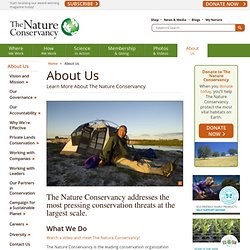 What We Do The Nature Conservancy is the leading conservation organization working around the world to protect ecologically important lands and waters for nature and people.
Cool Green Science: The Conservation Blog of the Nature Conservancy