Vélo
Achat velo tandem - Sintra - Velo-tandem.fr : le spécialiste du tandem Sintra
oTm Bikes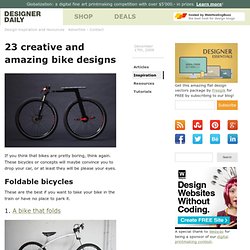 23 creative and amazing bike designs
23 creative and amazing bike designs If you think that bikes are pretty boring, think again. These bicycles or concepts will maybe convince you to drop your car, or at least they will be please your eyes. Foldable bicycles
Faraday Porteur
For a limited time, pre-order your Faraday Porteur for $300 off retail! (tax + shipping included) We are currently accepting pre-orders of the 2013 Faraday Porteur, with an expected delivery date of December 2013. Please review our terms and conditions, and click the box below to become one of the first to own the ultimate electric propelled utility bicycle.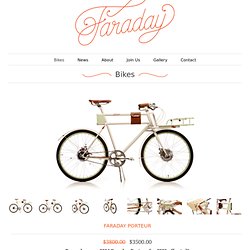 Vélo et moto énergie libre
Cycles & Recycle | L'atelier palois d'autoréparation de vélo et véhicule à propulsion humaine.
Veloartisanal