Various styles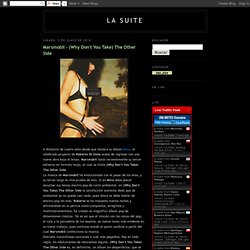 El año pasado habíamos degustado el álbum debut de la agrupación sueca Fredrik, por lo que ahora, en vistas de que estos artistas no han renunciado a lo suyo, tocó el turno de apreciar las bondades de su segundo largo: Trilogi. Por mi parte, ya había anunciado que el sello sueco Jezebel Recordings se encontraba publicando unos EPS de Fredrik, si bien, por entonces no sabía que aquéllos habrían de conformar Trilogi. Por tanto, es claro que estamos ante un álbum conceptual que se derivó de la conjunción de tres EPS que según su orden de liberación fueron titulados respectivamente Holm, Ava y Ner, o en su interpretación en inglés, Frozen forest island, Water through sound y The inside underground.Respecto a las impresiones talladas en Trilogi, la crítica vio a los miembros de Fredrik ahondando sobre ciertas teorías que el literato estadounidense Howard Philips Lovecraft había desarrollado a través de sus obras.
La Suite
Collective Collection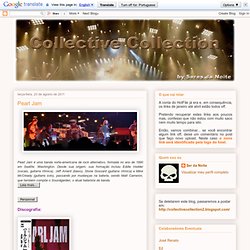 Originalmente postado em 4 de julho de 2008 John Dawson Winter III, mais conhecido como Johnny Winter (Beaumont, Texas, 23 de fevereiro de 1944) é um guitarrista e cantor de blues norte-americano. Johnny começou a se apresentar ainda jovem com seu irmão Edgar Winter, que, assim como ele, é albino.
SALA: RITMO Y COMPÁS. C/ Conde de Vilches, 22 (Madrid) ZONA AVDA. DE AMÉRICA - CONCIERTO DÍA 24 NOVIEMBRE: STANLEY ROAD + PURPLE HEARTS + ALLNIGHTER. SALA: RITMO Y COMPÁS. C/ Conde de Vilches, 22 (Madrid) ZONA AVDA.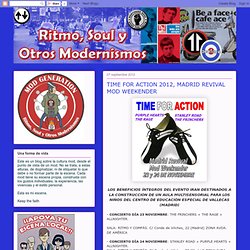 Ritmo, Soul y Otros Modernismos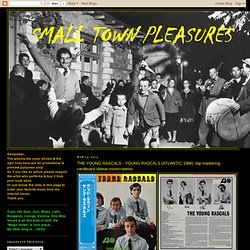 Small Town Pleasures
The FONTANA years 2This was the third album from the chapter two version of the Manfred Mann group featuring lead-singer Mike dAbo. The group is mostly known for their big and fine hit-singles during 1966-69 such as "Just Like a Woman", "Seme-detached Suburban Mr James", "Fox on the Run and of course the two included on this album "Mighty Quinn" and "Ha, Ha, Said the Clown".Their albums are all fine examples of early British pop-rock at its finest and really worth seeking out. All band members were experinced, talented and capeable of playing very different instruments and musical styles.
Extra Music new
EUOSSOMP3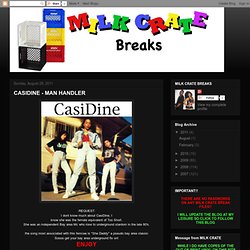 Milk Crate Breaks
one of Soul music's most underrated vocalists ever, the Superb O.V Wright A truly incendiary deep soul performer. O. V. Wright's melismatic vocals and Willie Mitchell's vaunted Hi Rhythm Section combined to make classic Memphis soul during the early 70s.
Freewave
muse-ink
24 km from Hamirpur town and close to the district border of Kangra is the fort of Sujanpur. This place was the capital of Katoch Dynasty and the old fort is worth visiting. Popularly known alongwith its twin title 'Tira', this fort was built by Raja Abhaya Chand of Kangra in 1758. In the early 19th century this was the home of the famous Raja Sansar Chand - renownded patron of the Kangra school of miniature paintings.
gerdas stube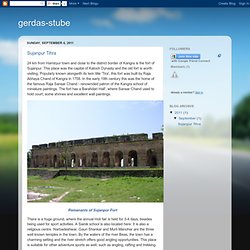 Freewave